Classy Breaks Giving Tuesday Record with $15.4M in Donations
Thursday, November 29, 2018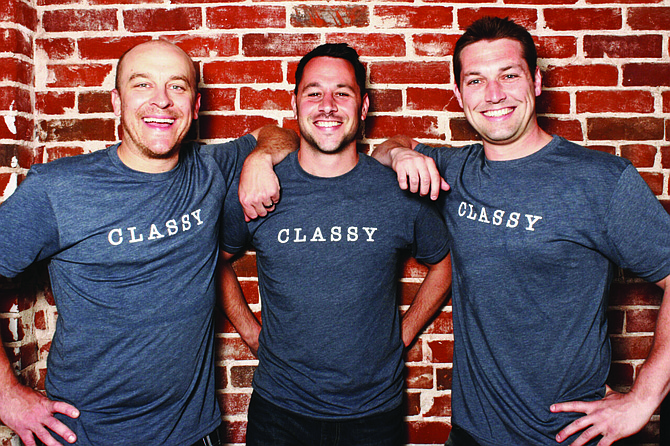 Classy, a fundraising platform for nonprofits, saw a record amount of donations made through its systems on Giving Tuesday, Nov. 27. The San Diego-based company saw nonprofits raise $15.4 million through its platform, up 50 percent from 2017, when its clients raised $10 million on Giving Tuesday.
The company also saw a 41 percent increase in the total number of donations made, totaling to more than 140,000 donations across 6,000 campaigns.
"The first Giving Tuesday in 2012 saw $32,000 raised by nonprofits on Classy, so it's beyond inspiring to see over $15 million raised on the platform this year," Classy CEO and Co-Founder Scot Chisholm said in a news release. "Our customers' fundraising success this Giving Tuesday leaves us hopeful and enthusiastic for what the rest of the holiday giving season will bring to their critical programs."
With several recent natural disasters, including devastating California wildfires, Classy saw the largest amount of donations go to human services nonprofits (which include disaster relief). More than $5 million in donations made through the platform went to these organizations.
The top five nonprofits to raise money through the platform included:
Camp Kesem, a summer camp for children whose parents have or have had cancer
The Salvation Army, which began using Classy's products in November
Shriners Hospitals for Children, a network of pediatric hospitals across the U.S.
The Gary Sinise Foundation, which provides home modifications and programming for wounded veterans
RZIM, a Georgia-based ministry
The average size of one-time donations made on Tuesday was $114.
In San Diego, nonprofits saw a 29 percent increase in the amount raised on Classy's platform. The top five fundraisers were:
Citizens' Climate Education
Century Club of San Diego's Champions for Youth Program
Helen Woodward Animal Center
Feeding San Diego
Sepsis Alliance
Earlier in November, Classy hit a major milestone of $1 billion in funds raised through its platform. The software company is now looking to help its users raise the next billion, in part through recurring donations.