Changing Tastes, Millennial Market, New Laws Put Distillers in Good Position
Tuesday, November 27, 2018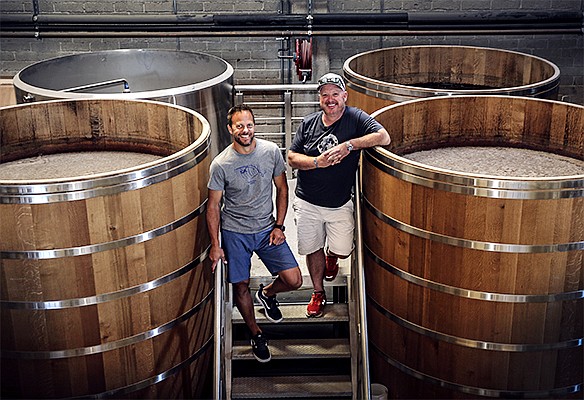 The San Diego Distillers Guild website shows nearly 15 craft distilleries as members in the county.
"Politicians saw an opportunity to do more entrepreneurship in the state and San Diego was a good place to do that," Winston said. "They figured out what happened to craft beer in the city — we have become a craft beer city in the last decade — and that created a lot of economic activity for locals and visitors alike that is driving tax revenue."
The other side of this, says Winston, is that the No. 4 economic driver for the city is agriculture, so, if you grow stuff, you want to experiment with it to create new and interesting flavored craft spirits, he says. And, because millennials are more inclined to try more out-of-the-box offerings, this works well for San Diego's consumers.
Brick-and-Mortar Incentive
Nick Apostolopoulos, owner of 619 Spirits founded in 2012 and treasurer of the San Diego Distillers Guild, says as soon as he heard the craft license law was changing, he rushed to find a brick-and-mortar location to open up a distillery with a full kitchen. One of the stipulations of the new craft license is that if a distillery has a bona fide restaurant, it can host tastings and private events as well as serve any brand of beer, wine and spirits. After some setbacks, he officially opened the doors to his North Park location in July.
"Before, all you were allowed to do as far as interacting with the general public was just serve them six quarter ounce chasers of spirit straight, you couldn't mix the drink," said Apostolopoulos. "Now, you can have lunch, five cocktails and walk away with bottles of my stuff, because I have a full kitchen. You can also do private events and serve any beer, wine and spirit because we have a full kitchen. And, because we have a bar and restaurant and are open seven days a week, revenue is going up month-over-month. Yet, we are still very much a distillery." 
Millennial Momentum
Steve Kuftinec, co-founder of East Village's Storyhouse Spirits, a restaurant, bar, private event space and distillery that produces vodka, gin, bourbon and rye, and is expected to open as soon as December, says he believes that, like the craft beer, craft spirit is on a similar, if not more accelerated trajectory of growth. He also credits this to millennials, because they are drawn to authenticity, not marketing ploys.