Open Concept Takes You Inside and Outside in Elegant Style
Sunday, November 25, 2018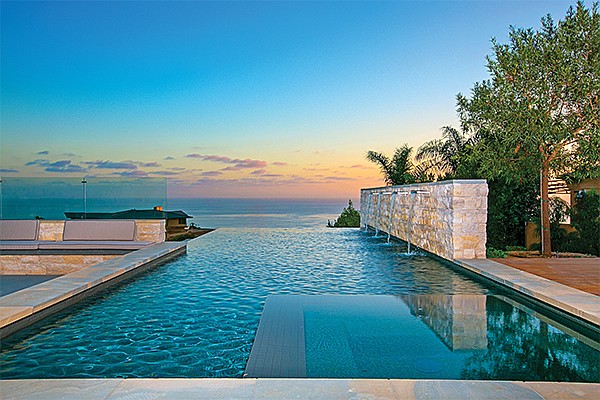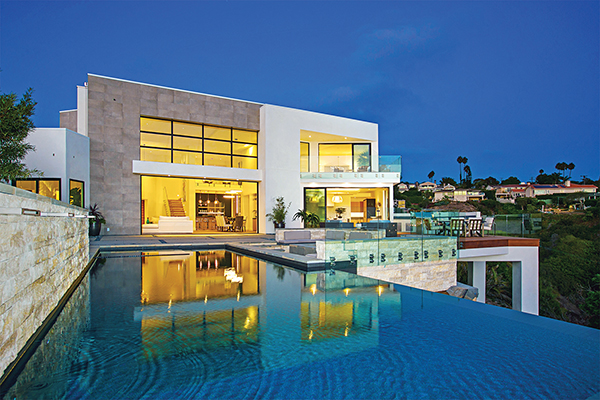 The drive into the neighborhood known as the "Muirlands" in La Jolla is a rich visual journey into its early architectural history and a foretaste of its evolving future.
At the very end of Muirlands Vista Way, down a quiet cul-de-sac is a newly constructed, ultra-modern, 6,980-square-foot home with five en suite bedrooms, including a master suite on each floor, plus a versatile bonus room.
Four years from concept to completion in 2018, the home has five-and-a-half baths and is on 0.84 acres.
The homeowners, who also had a home in Santaluz, decided ultimately to sell the La Jolla home and settle in Santaluz.
Native San Diegans Maxine Gellens and Marti Gellens-Stubbs, real estate agents with Berkshire Hathaway HomeServices, have the listing on the home at 715 Muirlands Vista Way. The asking price is in a range from $9.25 million to $10.75 million.
The mother/daughter team has been partners since 1994 and specializes in high-end luxury real estate in the coastal areas of San Diego with an emphasis in La Jolla and Del Mar. Gellens and Stubbs are backed up by a team of 11 in Berkshire Hathaway's La Jolla office.
Amy de Leon, marketing coordinator and sales specialist for the Gellens/Stubbs team, said it's rare to find such a modern home in La Jolla because of the history and legacy of the community.
But, change is in progress. There is new construction or remodeling activity everywhere all over the Muirlands. Older homes are being torn down and new ones erected, some are getting much needed updates, and as it goes with most neighborhoods established in the 1920s — it's time for a refresh.
The new construction of the home on Muirlands Vista Way is emblematic of that change.
"There is a gated entry at the front of the home," de Leon said. "When you walk in it's a really peaceful feeling because of the large potted plants on the left and a unique waterfall on the right."
It's breathtaking when you walk in through the large glass front door because of the "high ceilings, floor-to-ceiling windows and view of the infinity edge pool off the living room," she said.
At sunset the disappearing edge of the pool blends with the soft colors of dusk and the light and shadow from the ocean to create a peaceful tableau.
The large living/dining has voluminous 20-foot ceilings that create a light-filled room playing off dramatic walls of glass and disappearing doors that frame the ocean views.
Prev Next