PROPERTY: CENTRAL LOCATION IS SELLING POINT FOR LAST-MILE USES
Aerospace Site Is History as It's Redone for Office/Warehouse
Sunday, November 25, 2018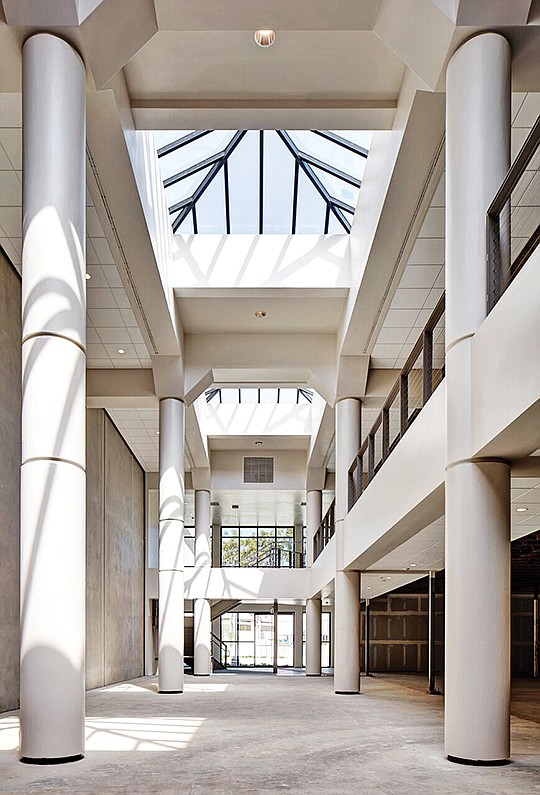 Five Kearny Mesa industrial buildings that were once home to the aerospace manufacturer Pratt & Whitney have been transformed into an office and warehouse campus.
Renovated by Dempsey Construction, the project included demolition of a 102,000 square-foot building, remodeling an adjacent two-story office buildings, and construction of a new 106,000 square-foot warehouse next to the office buildings.
The cost of the renovation was not disclosed.
The San Diego plant made aircraft auxiliary power units that provided electrical power for planes while they were on the ground and back-up power for in-flight operations.
LBA Realty of Irvine acquired the Pratt & Whitney site in December 2016 for about $25.2 million from United Technologies Corp.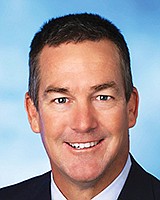 Big Change
Transforming the buildings to meet the demands of modern tenants was a challenge in part because of the age and construction of the buildings. The buildings were built in stages, with some dating back 37 years.
At the time, the buildings had a total of about 280,000 square feet of space, but some of it wasn't suitable for what tenants want, said Brad Black, first vice president of the commercial brokerage firm CBRE in San Diego.
"It wasn't efficient space. It wasn't market sensitive for new tenants," Black said.
Among other things, the ceilings were too low for a modern warehouse distribution client.
"In place of what we demolished, we attached a brand new, 106,000 square foot, cutting-edge warehouse," Black said.
The new warehouse features 33-foot clear-height ceilings and 28 truck docks with roll-up doors.
The renovated campus was designed to accommodate multiple industrial tenants leasing from 25,000 square feet on up of warehouse space.
Office Redone
The existing office space was gutted and the main lobby on the east side of the building facing Ruffin Road was completely redone.
"There was a lobby before, but it was darker and hadn't been appointed with new floor coverings and wall coverings for some time," Black said. "We changed out the lighting and added a staircase."
In addition to remodeling the existing lobby, a second lobby was added on the south side of the building.
"We added skylights, we created a large central patio on the east side of the property that could be used for lounging, collaboration, or it can be created as an indoor/outdoor environment for the adjacent offices," Black said.
The exterior also was extensively remodeled, with new windows added to replace faux windows that had been along much of the wall.
Prev Next