PROPERTY: OLDER HOMEOWNERS CAN USE EQUITY IN HOME FOR MOVE
Demographics Lead Developers to Senior Housing Projects
Thursday, November 15, 2018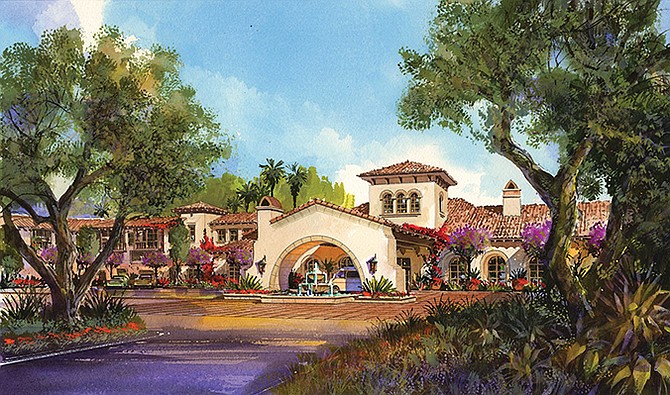 Senior living projects are popping up at an increasing rate in San Diego County as developers hope to tap an exploding market which many said is vastly underserved.
"To me, the question is why haven't they been here earlier," said Dana Kuhn, a lecturer in real estate development at San Diego State University and director of quality control and training at John Burns Real Estate Consulting.
"They're all over the place in Texas and Florida," Burns said. "We have baby boomers aging in place in houses that really aren't built for elderly people and in neighborhoods that don't have the amenities that older people enjoy."
New Entries
Among the latest entries to the senior living market in San Diego County is Sienna at Otay Ranch, which was set to officially open Nov. 14, and The Glen at Scripps Ranch, which this month offered tours to prospective residents with construction nearing the halfway mark.
SANDAG (San Diego Association of Governments) projects that the number of people aged 85 and older will increase by more than 200 percent by 2050.
"The demographics would tell you it's a hot market," said Paul Downey, president and CEO of Serving Seniors.
"We're going to be approaching a million older adults by 2030," Downey said. "Moving into this market makes sense."
Serving Seniors provides housing, social services, health services and meals to low income people aged 60 and over.
This population isn't the target market for places like Sienna and The Glen, but Downey said The Glen and Sienna are welcome additions.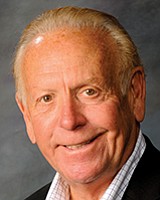 Meeting Needs Across Spectrum
"We need housing, we need care facilities across the spectrum from high end to folks we serve — seniors who don't have much," Downey said. "The more housing you get at the upper end is great because it hopefully frees up more housing for lower income folks."
Sienna at Otay Ranch is a $31 million project by Douglas Wilson Cos. at 1290 Santa Rosa Drive in Chula Vista.
Managed by Milestone Retirement, it's the first of several which Douglas Wilson is planning in San Diego County as his company focuses on senior care housing in place of the multifamily projects which it once built.
Multifamily Flood
"Everybody's doing multifamily. My mailman is doing multifamily. When everybody's doing it, I'm going the other way," Wilson said. "If you look at the aging demographics, you've got an aging population that's living longer and there is clearly an undersupply of well designed, highly amenitized professional facilities that don't have the stigma, that aren't the old nursing home."
Wilson said Otay Ranch is a good location because "there are a lot of people down there," some of whom are reaching the age where they might consider moving into Sienna at Otay Ranch.
"Many of the people who moved in that area some 27 years ago want to look at different options as they grow older," Wilson said. "It's not like this is a brand new community."
The 105,000 square-foot Sienna at Otay Ranch has 111 units, 85 of which are assisted living and 26 are memory care units. They range from 500 square feet to 800 square feet.
The monthly base rent at Sienna ranges from $3,800 to $5,500, depending on the size of the unit. There are additional monthly charges for extra services, such as medical care and personal services.
Among other things, Sienna at Otay Ranch has an outdoor courtyard planted with herb gardens, a theater, card rooms, a library, computer rooms, a bistro and a multipurpose area that can be used for classes and other programs.
There's an on-site medical director and a wellness center offering geriatric care, optometry, dentistry, podiatry, rheumatology and lab services.
The project was designed by Irwin Partners Architects of Orange County. Sundt Construction Inc. was the general contractor.
The Glen at Scripps Ranch is by far the bigger of the two recent projects,covering 53 acres at 10495 Pomerado Road with an undisclosed construction cost.
"The residents who live in these communities are independent, they're very capable, they're very smart, they're living better and they're going to live longer," said Marketing Director Rick Aschenbrenner.
Built by The Glen at Scripps Ranch CCRC LLC, The Glen includes a total of 400 units of which 62 are single story villas with attached garages, 48 garden apartments, and 290 apartment flats. The units range from 715 square feet to 2,059 square feet.
There's also a separate nursing health center with 58 assisted living units and 52 skilled nursing beds.
Amenities include a 32,000 square-foot clubhouse, several restaurants, an auditorium, an indoor pool, a fitness center, a salon and spa, a movie theater, landscaped courtyards, a golf pitch and putting course, tennis and pickle ball courts, gardens and two dog parks.
The Costs
Residents at The Glen must pay an entry fee that ranges from $299,000 to more than $1 million, plus monthly fees that range from $3,445 to more than $5,000 for one person depending on the size of the unit. There's also an extra monthly charge of $1,741 for a second person.
If residents leave, from 75 percent to 100 percent of the entrance fee is refunded.
Residents at The Glen enter a contract that gives them a place to live, a variety of services including housekeeping and transportation, activities, use of amenities and access to the health center.
Although pricey, Aschenbrenner said The Glen is within reach of many who have owned a home in San Diego County long enough to build up substantial equity which they can use.
"Most of the people, their houses are worth more than they expected," Aschenbrenner said.
Laura Padilla, a professor of law at California Western School of Law who tracks land use issues, said San Diego County is a fertile area for projects such as Sienna at Otay Ranch and The Glen partly because some more affluent areas in the county also tend to have a high percentage of people 60 and over.
For instance, people over 60 account for 32 percent of the population in Del Mar, 27 percent in Solana Beach, 23 percent in Coronado and 21 percent in Carlsbad, Padilla said.
Zoning Changes
Aside from demographics, Padilla said changes in zoning and permitting also have made many communities attractive for development of senor living projects.
"It pencils out now for developers," Padilla said.
Kuhn of SDSU said that he expects to see more developers like Douglas Wilson Cos. entering the market for senior housing.
"The darling of real estate investors for the last five years has been apartments. The market has gotten so competitive and the capitalization so low that investors might be open to other vehicles with better return," Kuhn said.