PROPERTY: CHELSEA, AFFILIATE PROVE THEMSELVES ON PROJECTS
Co. Busy Meeting Need For Affordable Housing
Tuesday, November 13, 2018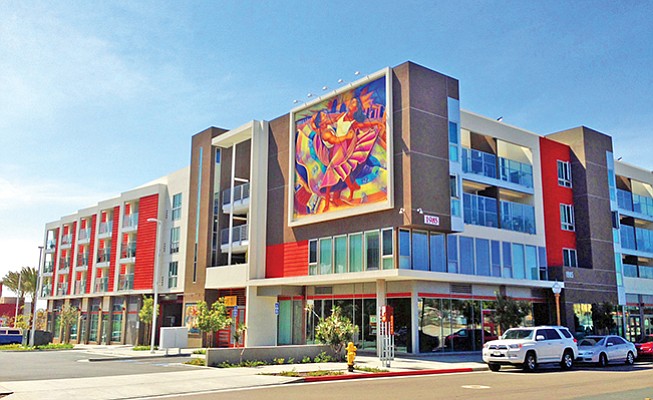 As a college student, Jim Schmid wanted to become a history professor.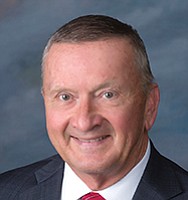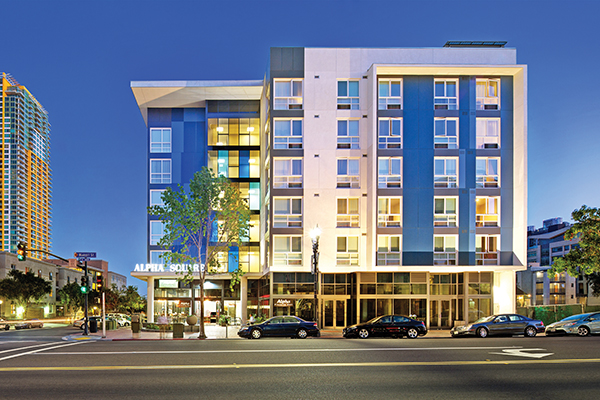 "Then I decided I'd starve to death," Schmid said.
Instead of teaching history, Schmid became one of the most prolific developers of affordable housing in California as CEO of Chelsea Investment Corp.
"We're very proud of our market share," Schmid said.
Chelsea Investment has completed more than 100 affordable housing projects valued in excess of $2 billion.
The company is one of the few fully integrated affordable housing developers in the region that offers turnkey development, general contracting and property/asset management services.
After working for McKellar Development of La Jolla and Doug Manchester's Torrey Enterprises, Schmid formed Chelsea Investment LLC Corp. in 1984 to build market rate apartments.
Named for the oldest of Schmid's eight children, the company was restructured as Chelsea Investment Corp. in 1986.
When the recession of the early 1990s hit and with the collapse of savings and loans institutions, money became scarce and Schmid switched to building affordable housing with government financing.
Recession-Proof Projects
"We saw early on that we weren't going to be subject to the vicissitudes of the real estate market," Schmid said. "It was pretty clear that there was going to be great demand for affordable housing."
Schmid said the company looks for markets where the demand for affordable housing is "deep and wide."
"It's wide in the sense that there are housing shortages across virtually the entire housing spectrum, except for very expensive housing, from middle income housing for our workforce to housing for very low income housing including homeless people," Schmid said. "It is deep in the sense that the demand greatly exceeds the supply. It is common for us to receive 10 rental applications for every unit we build and to have waiting lists of thousands of families after we complete a project."
In addition to San Diego County, Chelsea is working on two projects in Imperial County.
Projects are financed in part by using subsidies, including federal tax credits.
In 2000, Schmid created a sister company to Chelesa Investment — Emmerson Construction Inc. - to be the general contractor on Chelsea's projects.
Schmid's son, Charles Schmid, is president of Emmerson Construction and chief operating officer of Chelsea Investment. A daughter, Haley Blair, is project manager at Emmerson.
"Emmerson Construction Inc. is a very material part of the Chelsea story and employs a lot of our key people," Schmid said. "Having an affiliated construction company gives us competitive advantages in estimating costs very early and controlling costs over construction, both of which are critical to our long-term success."
People who have worked with Chelsea Investment said Schmid is someone they trust.
"Jim is almost an old fashioned guy where a handshake would suffice for cementing a deal. His word is his bond," said Paul Downey, president and CEO of Serving Seniors.
CHELSEA INVESTMENT CORP.
CEO: Jim Schmid
Volume of affordable housing projects developed: $212 million in 2017; $330 million in 2018.
Headquarters: Carlsbad
Number of employees: 75
Founded: 1984; Chelsea Properties (an LLC) was formed in 1984 to develop apartments and office buildings. In 1986, the company was reorganized and incorporated as Chelsea Investment Corp.
Company description: Chelsea Investment Corp. has developed 10,228 units of affordable housing at a cost of more than $2 billion including urban infill, mixed-use, suburban inclusionary, acquisition rehab and rural developments. It is one of the few fully integrated affordable housing developers in the region that offers turnkey development, general contracting and property/asset management services.
Working With Others
"When we first got into it, they kind of taught us the ropes of how to do housing development because we had not done it before," Downey said. "It has been a really great relationship."
Steve Russell, executive director of the San Diego Housing Federation, said Schmid "plays a role beyond being a developer in terms of showing some leadership in this sector."
Schmid is a former president of the Building Industry Association of San Diego County and has been a bridge between those who build market rate housing and advocates for affordable housing, Russell said.
"We're talking together on much more productive terms," Russell said.
Rick Gentry, president and CEO of the San Diego Housing Commission, said Chelsea Investment is "a stellar organization, one of the best that we deal with."
"The relationship with Chelsea is strong and I'm pleased that we've been a partner with them for a number of projects," Gentry said. "They bring the expertise and trustworthiness of an organization that knows what it's doing and that you can trust to abide by its word."
Chelsea Investment's first affordable housing project was Hatfield Homes in Brawley — 48 single-family homes built in 1993 as rental units for low income families.
Schmid chose Brawley because it was the closest city of any size to the newly built Calipatria State Prison that opened in 1992.
"About the only building going on was prisons," Schmid said, and he figured that the people who worked in the new places would need homes to live in.
Among Chelsea Investments ongoing projects are the $19.7 million Pacifica Apartments in Otay Mesa for low income families with 12 units for the developmentally disabled, the $43.2 million Paseo La Paz with 139 apartments for low income families in San Ysidro, the $22.2 million Schmale Family Senior Residence for low-income seniors in Ramona, and the $19.5 million Lofts at Normal Heights with 53 apartments for homeless veterans.
Recently completed projects include the $34.5 million Mesa Verde with 90 apartments for low income families on Mission Gorge Road, the $26.7 million Cesar Chavez Villas II in Coachella with 80 apartments for active and retired farm workers, the $12 million Villa Storia in Oceanside with 38 units for low income families, and the $58.2 million Volta and Duetta in Chula Vista with 210 apartments for low income families and seniors.
Planning 14-Story Downtown Project
In partnership with Father Joe's Villages and working with the city of San Diego, Civic San Diego and the San Diego Housing Commission, Chelsea also is planning a 14-story mixed-use project downtown at 13th Street and Broadway.
The 13th and Broadway project will include 273 affordable apartments, a Head Start center, and a new fire station.
Chelsea has done a number of projects with Father Joe, starting with the Paul Mirabile Center in 1994.
A project of which Schmid is particularly proud is Estrella de Mercado, a $43.9 million housing portion with 92 apartments that was part of the overall $64 million Mercado del Barrio in Barrio Logan.
Opened in November 2012, Schmid said the project was especially complicated because Chelsea Investments built the apartments atop a retail section built by another developer, and the property had been tied up in what he called "redevelopment hell."
Transforming a Neighborhood
Looking back on it, Schmid said Mercado del Barrio was a perfect example of how a project can transform a neighborhood with the help of the people who live in it.
"They were sort of anti-gentrification. They wanted it to work for the community," Schmid said. "We think this is the most transformative project at its best, providing not only housing but jobs."
Of late, Chelsea Investments has focused on providing housing for the homeless and families that include people with developmental disabilities — a personal interest of Schmid's.
Schmid has a14-year-old granddaughter who has cerebral palsy and is wheelchair-bound.
"They want more than anything to be in an integrated community with the general population," Schmid said. "There's some pretty high functioning people who may have something that's classified as a disability."
Schmid, 71, grew up in the small Minnesota town of Ulm and graduated with honors from the University of Minnesota in 1969 with a bachelor's degree in history. He was a member of Phi Beta Kappa national honor society.
He earned a law degree from the University of Minnesota and an advanced degree in taxation from Boston University.
An avid sailor, Schmid typically sails his Beneteau 473 sloop off the coasts of California and Mexico, but he's also sailed the Caribbean and Mediterranean. He also is a licensed airplane pilot.
To this day, Schmid's interest in history remains strong.
The latest book he's reading is "An Economic History of The World Since 1400."