Bills Seek to Loosen Distilled Spirits Controls
Sunday, November 4, 2018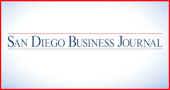 Ever have a taste for a whisky on the rocks while searching for your shirt size in a store rack? Or the desire to have a rum-and-Coke cocktail while at a shopping center common area?
Well, fret no more. A pair of bills that would allow Californians to taste distilled spirits in retail settings, much like wine and beer, moved a step closer to becoming law late summer. Assembly bills 1890 and 1891 by Assemblymember Marc Levine, D-Marin County, chair of the Select Committee on Craft Brewing and Distilling, build on 2015 legislation that created a separate license for craft distillers. While AB 1890 has already made it to Gov. Jerry Brown for a signature, AB 1891 will return to the Assembly for a final vote before moving to his desk.
"Craft distilleries should have the ability to offer offsite tastings and allow patrons to taste their products in common areas with craft breweries and wineries," Levine said in a news release. "This legislation will be more inclusive and will enhance local and small business' opportunities for exposure and growth."
Before AB 1890 and AB 1891, Levine created a license that allows craft distillers to sell directly to consumers via AB 1295 in 2015. In 2017, the California Legislature passed AB 997, which allowed the consumption of beer and wine in common areas.