LAW: MISCLASSIFICATION COULD BRING COSTLY PENALTIES ON BUSINESSES
Ruling on Independent Contractors to Affect All Businesses
Wednesday, May 30, 2018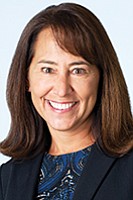 San Diego — The California Supreme Court recently issued a ruling that is now changing the way employers classify independent contractors.
The court ruled April 30 that businesses must now follow three classification guidelines, or what is called the "ABC" test, an assessment that's used in some states, to determine whether a person is an employee or independent contractor.
In order to classify a worker as an independent contractor, employers must show that a worker is free from control and direction of the hirer in connection with the work; and the worker performs work that is not the hiring entity's usual business; and the worker is customarily engaged in an independently established trade, occupation or business of the same nature as that involved in the work performed.
"Every single business will be impacted by the ruling," said Jennifer Rubin, a member of Mintz Levin in San Diego, who specializes in employment, labor and benefits law.
Some of the biggest concerns, Rubin explained, will fall on the startup business or smaller company that will misunderstand that if they call somebody an independent contractor they don't need to pay them the wages that the state of California or even the city of San Diego mandates — which is a mistake.
"There's likely a fair bit of misclassification that goes on and it's really not a bad idea for employers to...do an annual audit of your employment practices to make sure that everything you're doing is consistent with not only this ruling, but other rulings and other laws that come down from time to time every year," she said.
A UC Berkeley Labor Center analysis estimated that "the rate of independent contracting as the worker's main job was 8.5 percent of the workforce in California in 2016, higher than for the U.S. as a whole."
Rubin spoke with the San Diego Business Journal further about the changes and how businesses can proceed. The responses have been edited for content and clarity.
Q: Is there one industry that could especially be affected by the changes?
A: That's really hard to say because so many different types of companies, meaning various industry sizes, small and large, and segments like life science and tech, all have traditionally used independent contractors for a very long period of time. It's very difficult to pinpoint whether this ruling is going to have...more material impact on one segment or another. I think it's a general, across the board ruling that applies...to all businesses.
Prev Next