TCA Volunteer Analyst Program Brings More Diversity, Insight to Investing
Sunday, May 27, 2018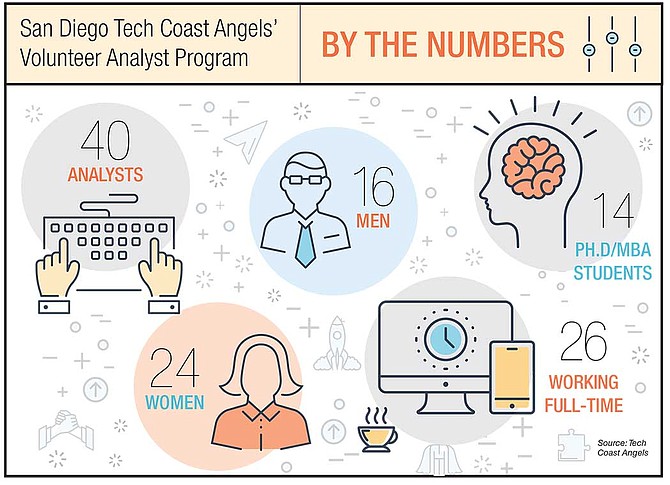 continued — In the U.S., 22 percent of angel investors are women, according to a November 2017 report commissioned by the Angel Capital Association and the John Huston Fund for Angel Professionalism. The survey incorporated data on the profile, background and investment behavior of nearly 1,700 angel investors.
Venture capital is even less diverse. A Crunchbase report from 2017 found 8 percent of partners at the top 100 venture firms globally were women.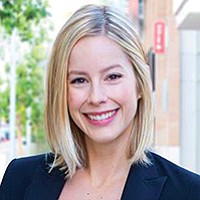 Brittney Sabbah joined the TCA volunteer program in 2014.
Sabbah, 30, works with early-stage life science companies at JLabs, the Johnson & Johnson-run incubator in San Diego.
She found out about the program from the TCA members with whom she interacted in her role at JLabs.
Joining has given her an inside look at how investors considering deals think, and allowed her to more effectively guide the companies in the J&J incubator, she said.
"Today a big part of my job is to create programs that really help connect startups with knowledge, resources and connections that they need to help their business succeed," she said. "Through being an analyst, I learned a lot about the early-stage company lifecycle, such as what makes a good pitch and what makes a company attractive to an investor, and that's helped me shape more valuable programs."
Sabbah was the group's lead analyst on TCA's recent investment in online consumer research company GroupSolver. The San Diego chapter led the startup's $1 million financing round.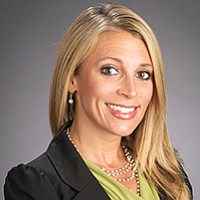 Cecelia Dotzler, 36, is among the volunteer group's newest members.
Dotzler, whose background is in the medical device industry, heard about the program from a classmate at UC San Diego's Rady School of Management, from which she recently earned an MBA.
"I wanted to get more real hands-on experience in the investing world, and I didn't have investing in my background," she said.
Shortly after applying and being accepted, she attended the organization's monthly screening meeting for life science companies looking for funding.
"I was hearing really innovative ideas while getting exposed to investment process," she said. Since March, when she joined, Dotzler said she has seen more than 20 pitches, as well as heard investor feedback on those proposals.
She's also involved in due diligence for a company pursuing seed financing.
Dotzler said she eventually hopes to do executive coaching for entrepreneurs, and that TCA's volunteer analyst program is giving her exposure to the worlds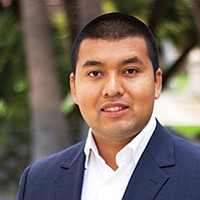 inhabited by founders and funders alike.