PROPERTY: TOOLS HELP GAUGE INTEREST, SERIOUSNESS
CRE Platform's Depth Makes Deals Happen
Wednesday, May 23, 2018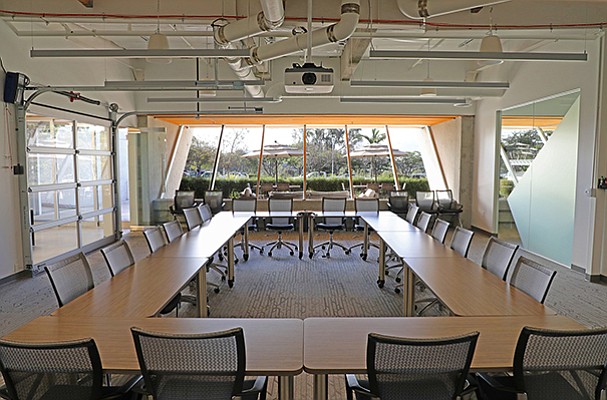 San Diego — Back in 1999 when Real Capital Markets got started, there wasn't much to the company.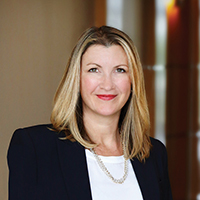 The small Carlsbad startup that promised to open the world of commercial real estate to the technology of internet marketing had but one client — San Diego-based Fairfield Residential — that was selling an apartment complex.
"It was so successful, that Fairfield Residential said, 'great, let's do it again,'" said Tina Lichens, Real Capital Markets (RCM) chief operating officer.
"They've been a client ever since, regardless of what brokerage or broker they're making sure that broker is using our platform," said Lichens, who joined the company in 2001. "From the beginning, we just continued to grow."
In April, the company topped the $2 trillion mark in commercial real estate deals brought to market through its platform over those 19 years.
They include some of the best known buildings in the country — the John Hancock Center in Boston, Willis Tower in Chicago, and the Hotel del Coronado.
CRE Matchmaker
With offices in a 200,000-square-foot building on Carlsbad's Palomar Airport Road across the street from Palomar Airport, RCM is a matchmaker of sorts, bringing buyer, seller and broker together online.
Brokers and sellers can market property, buyers can check for property that matches what they're looking for, and all three can exchange documents securely and separate serious offers from casual searchers.
Investors build and maintain profiles of what they want and sellers use the RCM service to list property.
Brokers can sort through the offers, find those that are most promising based on who has taken a peek on what they're offering and who has downloaded some of the basic information.
More detailed material is posted for investors who sign confidentiality agreements.
Clients pay a flat fee, regardless of the size of the property, Lichens said. She declined to say the amount of the fee.
"I can't tell you how many listings we've sold through them," said Matt Midura, NAI senior director for national accounts.
"Every sale listing we have over $5 million, $5 million to $10 million or above, we've put on RCM's platform," Midura said. "If you're going to sell a substantial asset, you have to use this platform to do it. It's the only way to do it. I think we've been successful through their platform every single time finding qualified buyers."
A Multitasking Platform
Rick Reeder, executive managing director of Cushman & Wakefield in San Diego, said RCM has become "kind of the gold standard" for online marketing of commercial real estate.
Prev Next