La Jolla House Brings It All Together in a Perfect Harmony
Sunday, May 13, 2018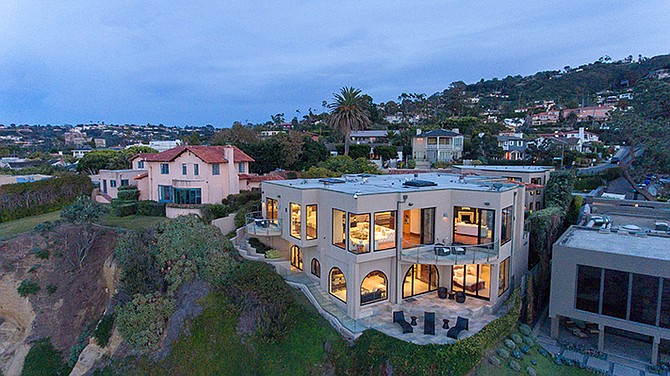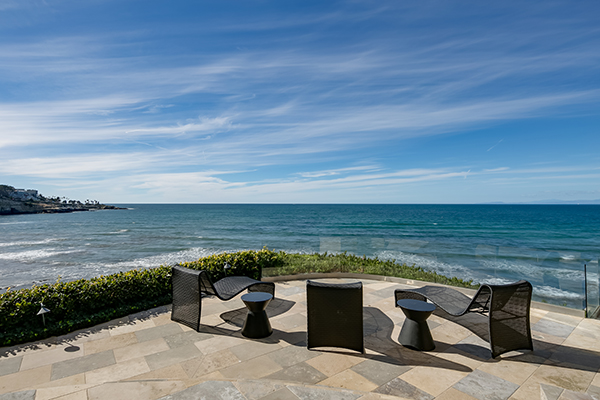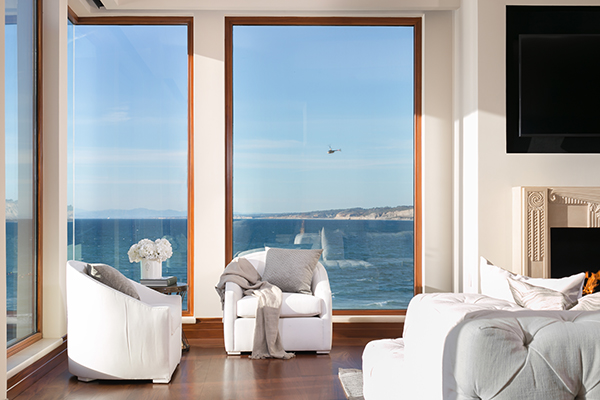 San Diego — All that can be seen from the street of this home on Spindrift Drive in La Jolla is two sets of wooden doors on a four-car garage. It would not be discernible to the casual observer that the residence below is among the most exclusive and luxurious estates in San Diego County.
To get to the front door, a landscaped path alongside a tall stucco wall leads to a wooden gate, which leads down a few stairs and around the saltwater pool/spa area. Ahead, the arched wooden front door framed by beveled glass sidelights opens and the breadth and scope of the ocean view from every angle is heart stopping. It's hard to step forward from the sheer impact of it.
It feels like you're in the penthouse suite of the most luxurious private yacht in the world, cruising along a Mediterranean coastline in the French Riviera. There is no sense of anything else but the sky and the sea.
Shannon Hagan, an affiliate agent with the Del Mar office of Coldwell Banker Residential Brokerage, has the listing for 1828 Spindrift Drive in La Jolla for $19,888,888. It's an exquisite estate on approximately 0.54-acre lot with 65 feet of ocean frontage on one of the world's most beautiful coastlines.

The home is just eight doors up from the sand at the La Jolla Beach & Tennis Club, yet, once inside, it feels completely removed from the vibrant village life that surrounds it. Nearly 100 feet above the water, the home is on a unique point of the La Jolla coastline that juts out over one of the sheltered coves along the sandstone cliffs.
Standing on one of the several heated limestone decks that are off nearly every room in the house, Hagan said: "Directly below there is a reef and tide pools, which are beautiful." Pointing directly beneath the deck, she said when the tides are low the entire area is just rocks with people walking about observing the sea life.
The attention to detail and the passion to use the finest materials available in every choice, large or small, is throughout. Every convenience, luxury and practicality was painstakingly thought through.
The list is long, a few examples include: four masonry fireplaces, retractable shades on timers, exotic hardwoods, extensive stonework throughout, including a countertop embedded with ancient fossilized squid from Morocco and even small portals that open here and there in the walls throughout.

Prev Next