PHARMA: PARTNERSHIPS AND PROMISING PIPELINE BOOST CO.
Ionis' New Role Is Managing Success
Wednesday, May 9, 2018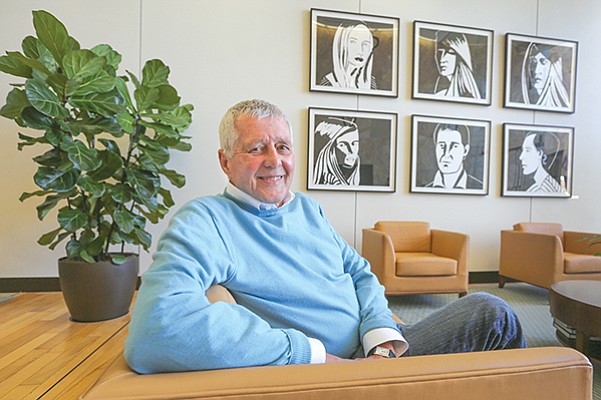 continued — John McCamant, editor of the investment source Medical Technology Stock Letter, said the $1 billion Biogen deal validated Ionis' so-called antisense platform.
Antisense Platform
Antisense drugs bind to RNA instead of proteins, which have been the focus of the pharmaceutical industry for more than 100 years. Ionis furthered antisense chemistry for greater potency and easier delivery. The company's expertise in the area, which few others occupy, lends Ionis a competitive advantage, according to analysts.

"Biogen is a validation. If there was really some lingering safety issues, they (Ionis and Biogen) wouldn't be signing those kind of partnerships after having worked with each other and the technology," McCamant said.
Biogen's $1 billion payment includes $625 million to purchase shares of Ionis common stock, as well as a $375 million upfront payment. Biogen will have the option to license neurological therapies arising from the deal.
McCamant said Ionis wins in neuroscience — an area big pharma historically struggled with — would be huge.
Ionis, formerly Isis, changed its name in 2015 to avoid any association from the Islamic State, or ISIS.
Overcoming Setbacks
Honing antisense technology came with clinical flops, market failures, regulatory setbacks and mass layoffs. Notably, Ionis axed 160 positions in 2005 as part of a reorganization.
"We have a whole presentation that we make to our folks just on our history. What happened, what went right, what went wrong, what we did that helped us survive, and how that informs what our future looks like. I could spend another day or two or three talking about all the disappointments and failure that we had," Crooke said.
Crooke knew going in his goal — a disruptive platform for unmet medical needs — would take years, even decades. Prior experience afforded the realistic perspective.
He led the creation of the anti-cancer program at Bristol-Myers in the first five years of his career and then assumed responsibility for worldwide research and development at SmithKline Beckman — high-level positions made even more impressive considering he was the first in his family to graduate from high school.

Spinraza Success
Ionis hit its first home run in December 2016, when its drug Spinraza won regulatory approval. Spinraza treats spinal muscular atrophy, which affects more than 25,000 people in the U.S. and kills many before their second birthday.

The company reported $113 million in Spinraza royalties in 2017, boosting Ionis' balance sheet. Operating income in 2017 came to $25 million, compared to a $46 million loss the prior year.