PHARMA: PARTNERSHIPS AND PROMISING PIPELINE BOOST CO.
Ionis' New Role Is Managing Success
Wednesday, May 9, 2018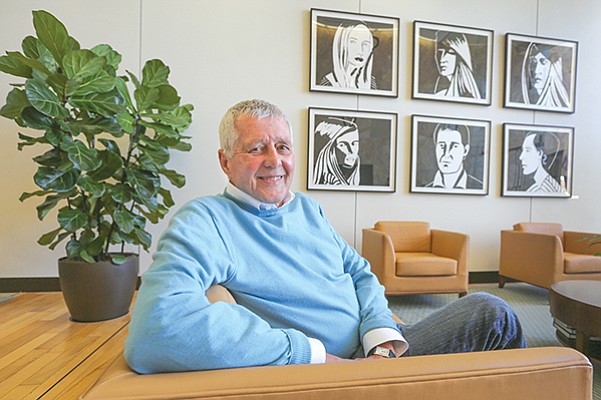 San Diego — When Stanley Crooke formed Ionis Pharmaceuticals in 1989, he saw the venture as a longshot. He told investors as much.
"I wasn't telling venture investors anything they probably couldn't figure out themselves. Making drugs is a tough business. Creating a new platform for drug discovery has rarely been done," said Crooke, still CEO. The vision — blazing new ground in chemistry to target tough disease areas — turned into a $5.7 billion biotech. After years of trials and tribulations, Ionis is on a roll.
In 2017, the company's blockbuster drug helped swing Ionis from an operating loss to profit. Ionis holds a 40-drug pipeline. Capping off a string of mammoth partnerships, Massachusetts-based Biogen will pay Ionis $1 billion in cash to develop neurological drugs, it was announced last month.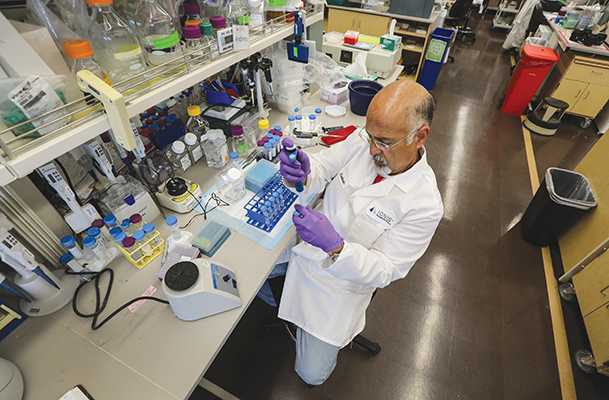 Undervaluing the Company?
In late February, Ionis reported $508 million in revenue, a 46.4 percent year-over-year increase. For all the momentum, Crooke believes Wall Street undervalues Ionis, which he brought up twice during an hour-long interview at Ionis' Carlsbad headquarters.

"We still have disappointments. We're disappointed that our stock price isn't at a much higher price," Crooke said from his office, which offers sweeping views of sagebrush-covered fields.
Ionis was trading near $43 a share on May 1.
Wall Street seems nervous over a May 10 U.S. Federal Drug Administration panel on Ionis' volanesorsen. Per late-stage clinical trials, volanesorsen successfully treats a debilitating rare disease, but safety concerns have weighed on volanesorsen and a few other Ionis drugs.
That's according to Wells Fargo analyst Jim Birchenough. Nonetheless, he's bullish on Ionis given pent-up value in the hopper.
"This is a stock where it's being valued looking backwards at historical issues. And we think it's worth a lot more if you look forward," Birchenough said.
In the short term, another Ionis drug is poised for approval: inotersen, which targets abnormal protein buildup, a systemic problem that can be fatal. However, Ionis faces competition on this front.
A Big Opportunity?
Long-term promise includes early data on a potentially groundbreaking drug to reduce the underlying cause of Huntington's disease.
This means the fatal genetic disease could be stopped or even reversed, which would mark a first. Swiss pharmaceutical giant Roche paid Ionis $45 million to license the Huntington's drug in December. Next, Roche will run a pivotal trial of the drug candidate to further gauge clinical efficacy and safety.
"That could represent one of the most exciting opportunities in biotech," Birchenough said.
Prev Next