BUSINESSES ENCOURAGE EMPLOYEES TO GIVE BACK EFFECTIVELY TO THE COMMUNITY USING THEIR SKILL SETS
Corporate Skills Are Up for the Tasks in the Volunteer World
Wednesday, May 9, 2018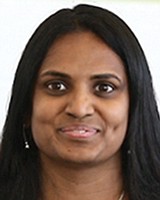 San Diego — Her deep-rooted passion for the role of women in science and technology compelled Vanitha Kumar, vice president of software engineering at Qualcomm Technologies Inc., to get involved in volunteerism through the company's social responsibility program.
"In this field, the minority is women — we are highly underrepresented," said Kumar, who has for the last two years been on the board of the Elementary Institute of Science, a San Diego-based nonprofit organization that focuses on developing exposure and interest in science, technology, engineering and mathematics (STEM) careers among young children through hands-on after-school science and engineering labs and camps. "That's why this is a perfect fit for me. They focus on underprivileged neighborhoods in San Diego and expose kids that really don't have much exposure to science and technology otherwise. The organization works at a grass-roots level by exposing kids at a young age to different branches of science to get them excited."
Philanthropic Partnerships
Kumar's volunteer work through Qualcomm's in-house philanthropic partnerships is just one of many examples of how corporate San Diego continues to grow and revolutionize its volunteerism efforts; businesses are being more intentional about finding ways in which their employees can put to good use their specific skills and donate their time for causes that line up closely with their own humanitarian visions.
Enterprises like Sempra Energy, an energy company whose employees donated $2 million and volunteered over 22,000 hours just last year, and Mitchell International, a technology company working in the collision auto repair industry, engage in multiple group volunteer activities a year, according to the respective companies' websites. They are among a long list of big and small corporations in town that also have engaged social responsibility departments. They encourage and recruit employees from all sectors of their businesses, running the gamut from marketing all the way to IT, to get involved in the community, be mentors and help pay it forward.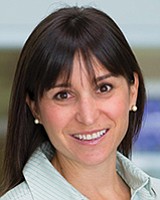 Serving on Boards
"Volunteerism is going more in the direction of true partnerships," said Julia Dorfman, manager of community engagement at Qualcomm, who helped launch the company's Skills-Based Volunteer Program a few years ago. "Companies are not just supporting philanthropic efforts, but also using employees' individual skills to volunteer or go on board of directors of a nonprofit. Businesses are going more in the direction of robust partnerships and not just donating checks or traditional volunteering like beach clean-ups or painting a school."
Prev Next