Stone Opens New Facility in Napa
Monday, May 7, 2018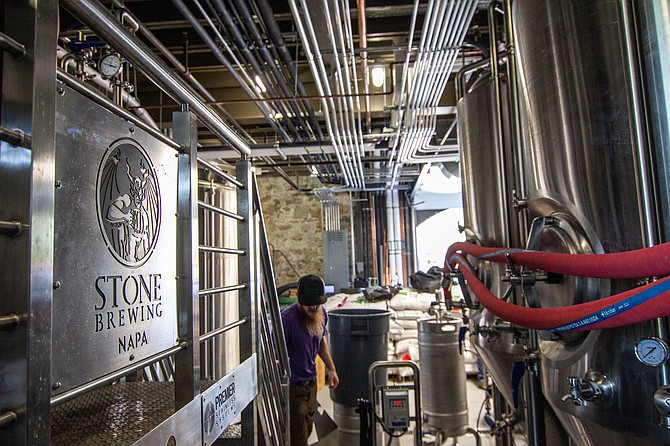 Escondido's Stone Brewing Co. announced on May 7 the official opening of its 9,500 square-foot restaurant and 10-barrel brewing facility in Napa, California.
Stone's 10-barrel brewing system will enable the company's brewers to continue the longstanding tradition of innovation and creativity, according to a news release.
Steve Gonzalez, Stone's small batch senior manager of brewing and innovation, is leading the Napa brewing program. As a former winemaker, Gonzalez will be able to bring together the wine and beer industries in unique and special ways, manifesting in brewing techniques that include wine-barrel aging, beer recipes that include wine grapes, as well as interesting botanicals from the region's diverse ecology.
The brewery and restaurant features two stories, including an upstairs seated bar and downstairs tasting/growler fill bar, a fireplace lounge and outdoor seating overlooking the Napa River.
This is the first of three restaurant and brewery locations that Stone has planned.
The company also recently opened the Stone Brewing Tap Room in Berlin, Germany, in conjunction with its Stone Brewing World Bistro & Gardens, also in Berlin, which opened in 2016. Another location for the Stone Brewing Tap Room in Shanghai is scheduled to open in China this June.