AG: MORE SELECTIVE MARKET LEADS TO DEMAND FOR CO.'S ORGANIC PRODUCE
The Organic Option
Monday, May 7, 2018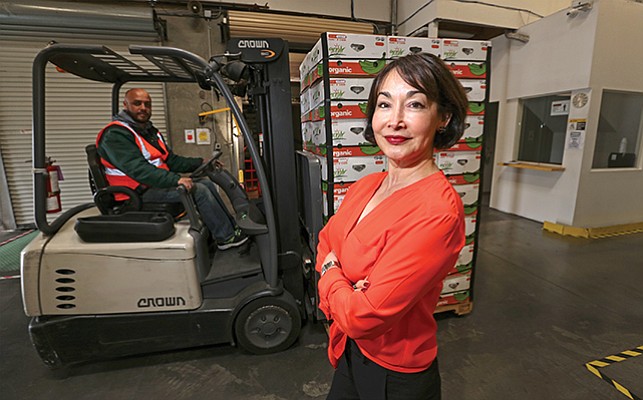 San Diego — Growing organic bananas runs in her family.
Mayra Velazquez de Leớn represents the fourth generation to carry on the tradition — though she's quick to point out Organics Unlimited is her own company, built from the ground up.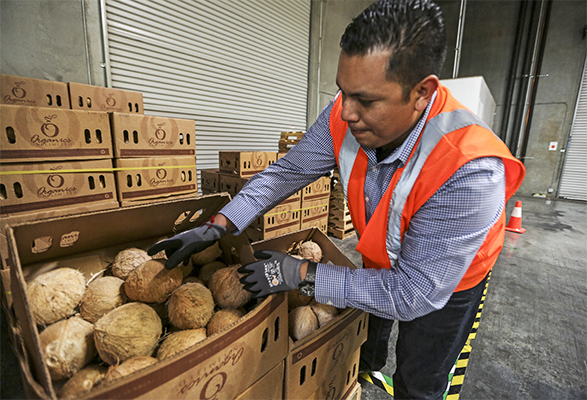 Learning the trade from her father, who imported organic bananas, after he retired, she and her then-husband, Manuel Velazquez de Leớn, had to decide what to do.
The pair founded Organics Unlimited in 2000.
And while the company continues its family legacy, it's not a continuation of her father's business.

"It's totally separate," Velazquez de Leớn said. "We started from scratch. We put a second mortgage on our house — that's how everybody starts."
But she was surprised by how well the company did. "We have had a continuous growth," she said. "I believe we are in a market that is exploding. The new generations want to eat healthier, workout and take care of our planet."
The private, family-run business, is growing at 19 percent to 21 percent a year, according to Velazquez de Leớn.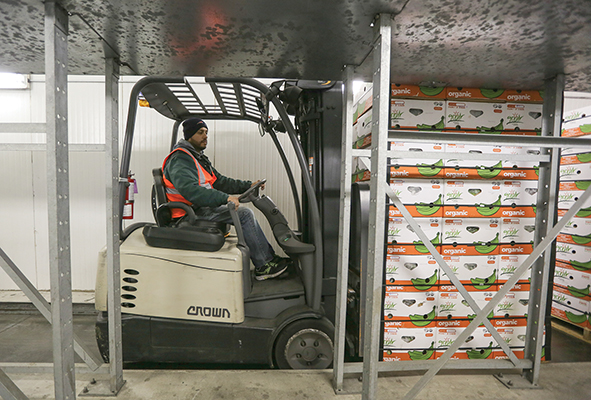 Growing Organics
The company's business is 99.9 percent organic bananas. The remainder is organic plantains and organic coconuts.
Grown on farms in Colima, Mexico, and some in Ecuador, Mexico has long been the source for the company's organic bananas.
The business bought its first farm in Mexico in 2005. Velazquez de Leớn explained it takes three years to convert regular, conventional land into organic.
Organics Unlimited now owns two farms in Mexico, totaling 160 hectares (about 395 acres). It also contracts with about seven growers in Mexico.
"We buy all their production year round," she said. Velazquez de Leớn added the company contracts with growers in Ecuador, but doesn't own land there.
Getting the Fruit
Trucks are bringing the fruit to the company's distribution center in Otay Mesa constantly.
It's four days after harvest when the fruit arrives from Mexico — from Ecuador it can take up to three weeks.
Velazquez de Leớn said as of last month they've also started using the Port of San Diego to import some fruit.
"I don't think that many banana containers are allowed into the Port of San Diego except for Dole," she said.
According to a Port of San Diego spokesperson, Dole Fresh Fruit Co., which is the largest importer of bananas to North America, imports about 238 million bananas per month, as well as organic bananas, pineapples and plantains through the Port's Tenth Avenue Marine Terminal.
Prev Next