OFFICE: VARIETY, VERSATILITY ARE PLUSES OF NO SET SEAT
Free Address Office Sits Well With More Companies
Thursday, May 3, 2018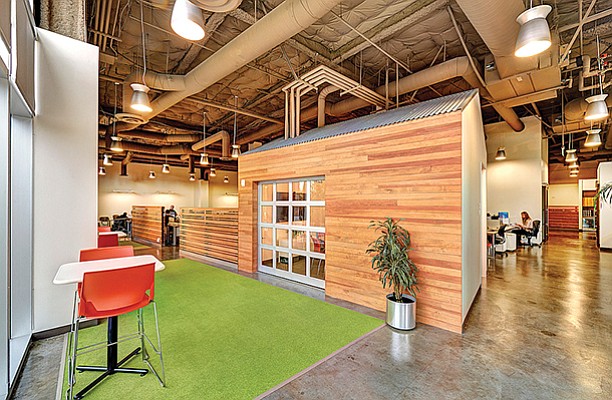 San Diego — Carissa Wisniewski as a managing partner of Moss Adams runs the company's San Diego operations, but she doesn't have a fancy corner office.
She doesn't even have a desk to call her own, and that's the way Wisniewski likes it.
Moss Adams, an accounting, consulting and wealth management firm, is among a number of companies in San Diego and elsewhere adopting a complete or partial free address system where all or most workers don't have an assigned desk.
In a recent nationwide survey of corporate real estate executives by the commercial real estate brokerage firm CBRE,
52 percent of the 138 who responded said they anticipate implementing some level of unassigned seating within the next three years, and 14 percent said they would convert their office space so that all of it would have unassigned seating.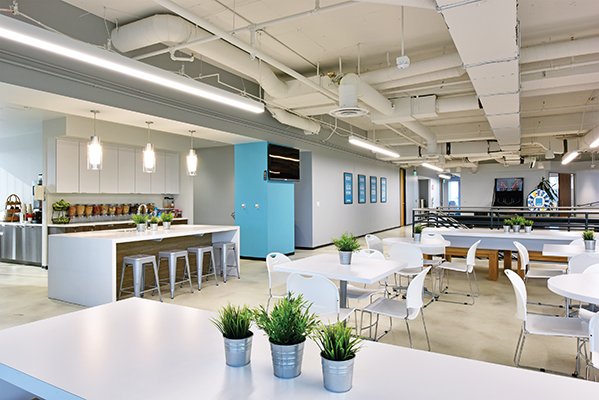 Millennials Bring Change
"The labor is demanding it, we have a new workforce of these millennials," said Andrew Ewald, a first vice president and tenant representative leader at CBRE.
"They're just wired differently. They want to have a sense of community and collaboration," Ewald said. "Employees are happy. They feel like they have a choice."
Employers like the concept in part because a free address system requires less space than a traditional office setup, Ewald said.
"It's a chance to reduce operating expense," Ewald said. "If you can build a culture that has a flexible work environment, you can eliminate or reduce the need for excess office space."
Moss Adams made the change to a free address system three years ago when it moved into new offices in UTC, which Wisniewski said has served as the model for the company's Bay Area offices.
"When you look at how space was used historically, it was a place you were assigned to go and work in the same spot all the time and, depending on what level you were at, what that space would look like," Wisniewski said.
The size and location of offices were status symbols.
A free address setup "enables you to be more mobile and it assumes you might be more effective sitting in different environments, in different spaces potentially with different people, depending on what you're doing," Wisniewski said. "It allows for someone to pick where they're going to be most effective."
Wisniewski said she's never encountered a conflict with two people wanting the same space.
"There are plenty of spots/spaces with different features that make people want to come in and work in spaces with each other," Wisniewski said.
Prev Next