In San Diego, Retail Property Sector Doesn't Just Survive, It Thrives
Tuesday, May 1, 2018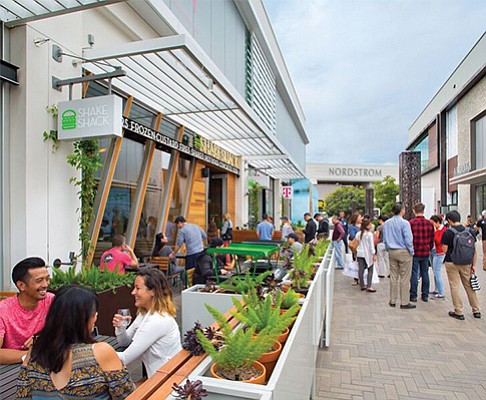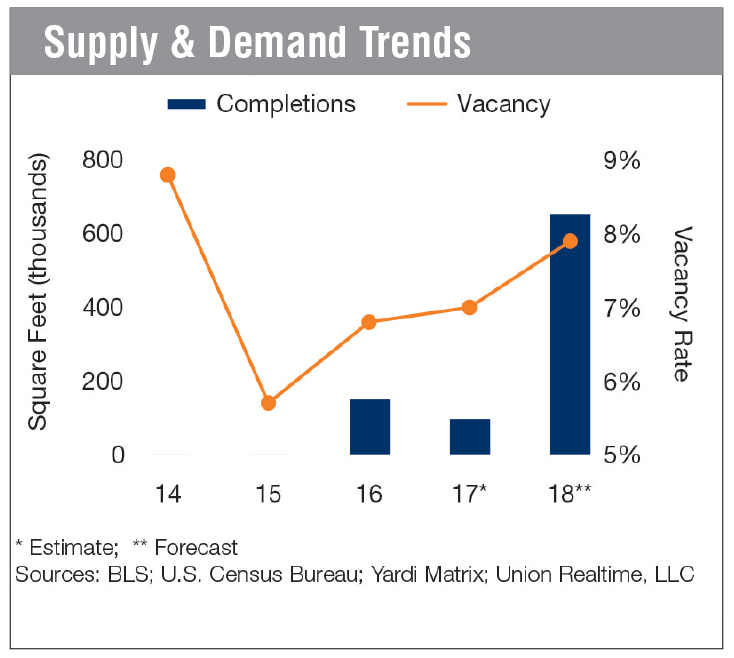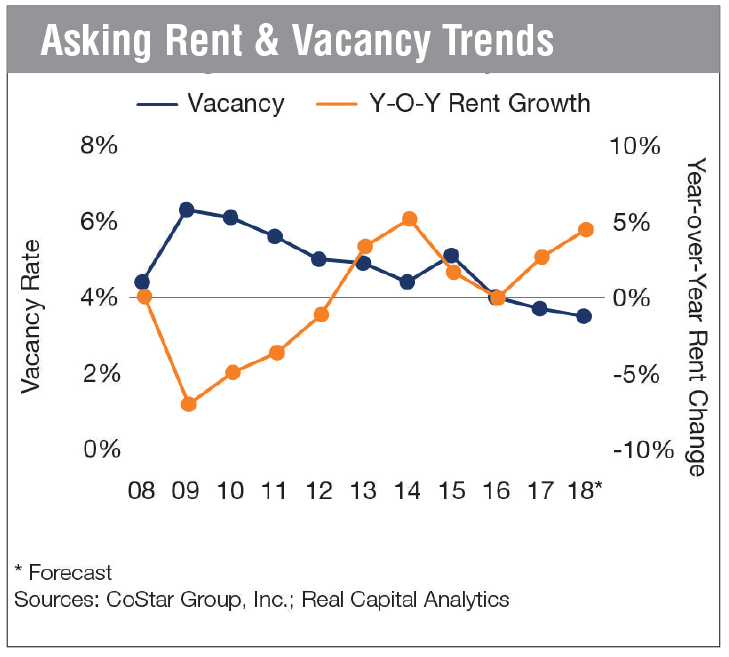 San Diego — Retailers planning to expand, relocate or move into San Diego County could be in a bind, according to a report from Marcus & Millichap.
Demand is so high for retail space and supply so low in some submarkets that leasing options are limited and rents are rising, the commercial real estate brokerage firm reported in its 2018 investment forecast, similar to what's happening in just about every category of commercial real estate in San Diego.
That's particularly true for the county's core markets downtown and along the coast, Marcus & Millichap reported.
"A lack of new construction also limits leasing options for growing shops, with just 25,000 square feet slated for completion in the city of San Diego this year," the firm reported.
Other commercial brokerage firms had similar findings in reviewing retail performance heading out of 2017 and for the first quarter of 2018.
"In the premier projects across the county, activity remains strong with restaurants, fitness and service providers being the most active tenants," said Carrie Bobb, a vice president in CBRE's San Diego offices specializing in retail.
"The Class A retail is really strong. We're seeing a lot of activity from great brands and strong retailers. We're competing on a national level," Bobb said.
San Diego is "a high demand market," said Bill Rose, a senior managing director of Marcus & Millichap's San Diego County offices.
"Anytime a good credit, anchored center is available for sale, there are multiple investors wanting to bid on the investment," Rose said. "If you take for example, the Toys R Us up north at Kimco (Realty) shopping center (El Camino North Shopping Center), if that box were to become available, I would assure you, they would lease it."
Some had predicted that the internet would kill retail, but Rose said San Diego County retailers have adapted and are using the internet in concert with on-the-ground locations to boost sales. Shoppers see something they like in a store, then order it online for at-home delivery, he said.
"Retail sales are up and there seem to be a number of retailers that want to open new brick-and-mortar stores," Rose said.
Craig Killman, an executive vice president of the commercial brokerage firm JLL in San Diego, sees retail in San Diego as "a tale of two cities."
"If you look at San Diego County from downtown, to Little Italy, through Point Loma, along the coast up to Carlsbad, it's very, very strong. Rents are very stable if not increasing and vacancy rates are below 3 percent. It's very low and it's been that way for the last three or four years," Killman said. "The other city, the tale of the other city is Lakeside, El Cajon, Spring Valley, parts of La Mesa and Lemon Grove, if you're out of the core of retail, there's major problems from being able to keep those centers leased and getting the tenants they want. The vacancy factors are higher and the rents are declining."
Killman said there are exceptions, citing Santee Trolley Square as an example.
"That's a core asset, a beautiful shopping center will always lease well," Killman said.
CBRE, in its first quarter review of San Diego retail, reported that East Chula Vista and North County were especially strong, with the expected spring opening of One Paseo in Carmel Valley and continued opening of new shops in the $600 million renovation of Westfield UTC as signs of a healthy retail market.
Make it an Experience
Bobb, of CBRE, sees submarket location as less of a factor in how well retail performs.
A retailer who delivers a good product with a fun experience will prosper, she said.
"I don't think it's so much a matter if you're inland or coastal, the consumer is really looking for a great overall experience," Bobb said. "It's certainly more competitive on the coast, so the Del Mar-UTC trade area, Little Italy is very competitive. Inland, you're not seeing as many national brands looking there. It does create opportunities for individual business owners to grow, so we're seeing more activity like that in those markets."
The type of retail also varies among submarkets, with high end retailers gravitating to centers like One Paseo and Westfield UTC, submarkets where the average household income is well about $100,000, while discount retailers focus on submarkets where the average household income is lower.
"Retailers know exactly where their core customers are," Bobb said.
Regardless of location, Bobb said there's been a definite shift in the makeup of retail.
"The difference is that 10 years ago, fashion accounted for close to 30 percent of GLA (Gross Leasable Area) for a project and today it is close to 15 percent," Bobb said. "The millennial population is big and pretty powerful and they are spending more of their discretionary income on food and beverage than their parents."
Consumers of all ages also are more demanding, and successful retailers and shopping center owners have to take that into account.
"You can't just throw any food and beverage together. The product has to be pretty good," Bobb said.
"The bar is set pretty high on delivering an exceptional product and great experience," Bobb said, adding that with smart phones and non-stop access to the Internet, "consumers are much more educated today than they were even five years ago."