DEFENSE: IT DISABLES LINK; MILITARY SAID TO HAVE DEPLOYED SYSTEM
Defensive Technology Breaks Drones Chain of Command
Tuesday, May 1, 2018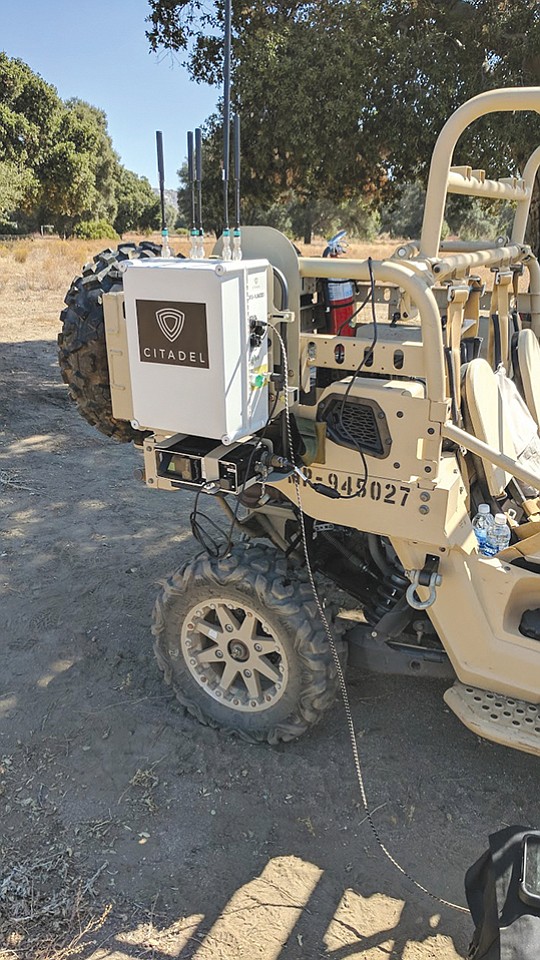 San Diego — Dan Magy flipped the light switch on in one of the company's testing rooms.
On the floor, scattered among wires, boxes of motors and drone parts were two of the company's original prototypes.
"Our humble beginnings," he said, picking them up and moving them to a safe place for fear they'd be accidentally thrown away.
Magy, 32, is co-founder of Citadel Defense, a counter-drone company based in National City that is gaining interest and attention for its proprietary drone targeting system.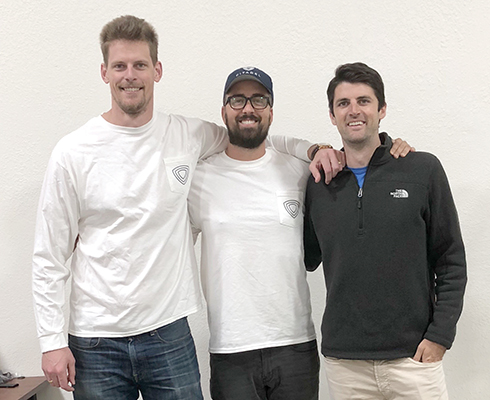 Playing Defense
Founded in 2016, Magy, along with co-founders Joey Makol and Henrik Borgstrom, began the company after hearing the need for counter-drone defense from an unlikely group — sports venue heads of security.
Magy's first venture, Fanpics, which brought robotic camera systems into sports venues to photograph people in the crowds and sell them, put him in touch with security at the venues, and eventually led to the idea of Citadel Defense.
He'd heard how sports venues were starting to have a problem with drones.
CITADEL DEFENSE
Founders: Dan Magy, Joey Makol and Henrik Borgstrom
No. of Local Employees: 20
Investors: Lightspeed Venture Partners
Headquarters: National City
Company Description: Counter drone technology
Keys to Success: Rapid innovation and customer satisfaction
That piqued Magy's entrepreneurial spirit and he began asking questions, including what the ideal counter-drone system would look like.
The counter drone market at that time was limited, Magy explained, with just very large defense contracting companies producing equipment that was overpriced and oversized.
He dived into how drones were able to communicate with their operators. And with Makol and Borgstrom, both of whom have extensive experience in the drone industry, they found a smarter way to create a new defense system.
"We took (Makol and Borgstrom's) understanding of big drones and little drones and decided to form a company," Magy said.
That was two years ago.
'Lost Link'
"What we're doing is very complicated," said Magy. "You're basically mixing hardware, software and digital signal processing together."
The technology allows for a system that scans the airwaves for RF (radio frequencies) that are associated with the drone's control link, he explained.
Where Citadel Defense sets itself apart from the other companies in the industry, Magy says, is that it focuses on two things: its machine learning algorithms and its low-impact mitigation.
The system can essentially place the flying drone into the "lost link" operations feature, which halts the drone from advancing at the pilot's control, rendering it virtually useless and leaving the pilot the option of having it return to where it was launched from.
Prev Next