Each Detail Is an Artistic Discovery at Covenant Property
Sunday, March 25, 2018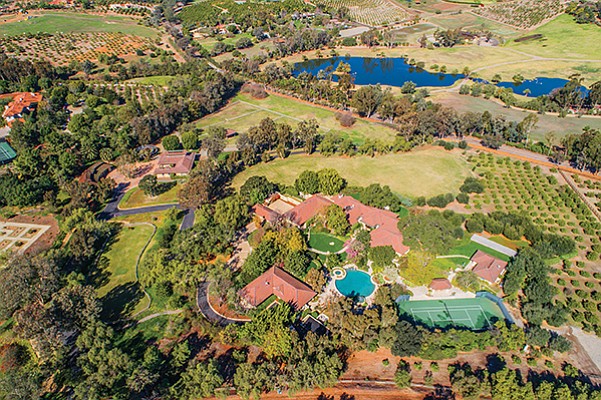 San Diego — Just two miles from downtown Rancho Santa Fe and six miles from the beach is Buena Vista Farms, an exclusive 15-and-a-half-acre equestrian estate atop a peaceful oasis of exquisite Covenant land. Mature groves of lemon and olive trees, along with native California pepper trees, obscure the home from the road.
Once beyond the gated entry, a long driveway meanders by huge sloping swaths of emerald green grass on the left and horses grazing in the pastures near the world-class equestrian facilities on the right.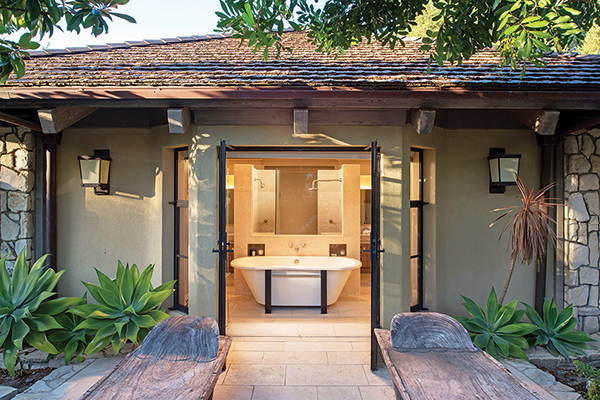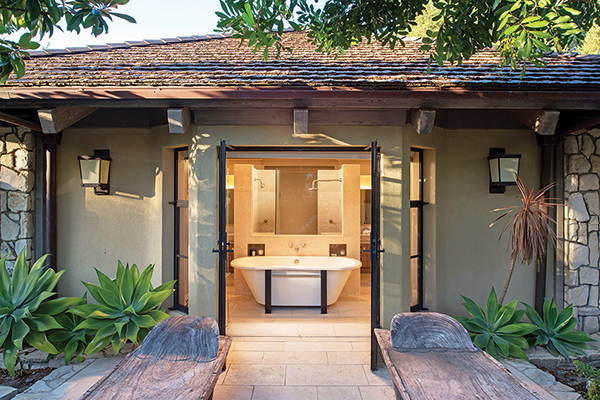 Designed in 1984 by local architectural visionary, Ken Ronchetti, and built by San Diego-based custom home builder Weir Bros.., the estate is a masterpiece of design that seamlessly fuses a tranquil interior with beguiling tableaus of nature from every room.
A recent renovation by award-winning San Francisco-based designer, Paul Wiseman, founder of The Wiseman Group Interior Design Inc., created a sophisticated, yet inviting, home in a serene Zen-like setting. The lines of the sprawling single-level home are reminiscent of a luxurious Japanese farmhouse with a distinctly modern American slant.
Linda Sansone, a realtor with Willis Allen Real Estate, has the listing on the 7,790-square-foot, three bedroom, three full and two-and-a-half bath home. The property also has a detached 1,933-square-foot two-bedroom, four bath guest house with a full kitchen and another detached 902-square-foot spa and exercise pavilion.
The home is at 6025 El Montevideo in Rancho Santa Fe and the asking price is $21 million.
"The property is on one of the best streets in the Covenant in a location with many of the largest grand estates with large parcels of land," Sansone said. "This location is what I call 'what Rancho Santa Fe Covenant is all about' — large parcels of land with grand estates."
Sansone, who has been in real estate in San Diego for 20 years, said this amount of acreage in the Covenant is rare among all other estates. In particular, it's in an area of the Covenant's largest estates that are all established properties that have been owned by the same people for quite a while, "those are the best properties, they were cherry picked in the beginning."
The low slung roofline of the home comes into view above the mature hedges along the front when the long driveway ends in a circular parking area. A life-size metal sculpture of a horse is standing in the grassy center island — a prelude to the artistry ahead on the grounds and in the interior. A stone pathway leading to the front entrance meanders by a seating area with benches around two narrow raised planters. Ahead are custom, bronze-encased, glass doors that open to a welcoming foyer with large wall spaces to showcase art. Overhead massive beamed structures occupy the impressive vaulted space.
Prev Next