San Diego Bowl Game Association Gets New President
Thursday, March 22, 2018
Del Lewis was elected 2018 president of San Diego Bowl Game Association by the non-profit organization's board of directors. He succeeds Marlee J. Ehrenfeld.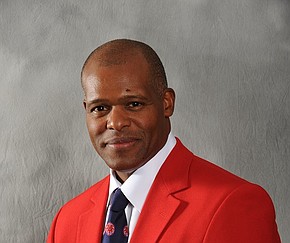 "I am honored to be at the helm of this outstanding civic-minded organization in 2018. We will do great things and have a lot of fun, I encourage everyone to join us for the ride!" Lewis said in a statement. "I have thoroughly enjoyed every minute of my involvement with the Holiday Bowl. I think Bowl Week is one of the most exciting and fun-filled weeks of the year here in San Diego."
The San Diego Bowl Game Association's signature event, the San Diego County Credit Union Holiday Bowl, will have its 41st anniversary this year. The SDCCU Holiday Bowl features a match-up of top teams from the Big Ten and Pac-12 Conferences. The game will be in December.
This year the association will also host a game between the Navy Midshipmen versus the Notre Dame Fighting Irish at SDCCU Stadium on Saturday, October 27.
Lewis is the founder of TriClare Business Holdings, Inc. and an officer on the non-profit Conscious Capitalism San Diego board of directors. He is also a board director and advisory board member of several privately held businesses.
Previously, Lewis served in the U.S. Naval Reserve as Lieutenant Commander and was on several non-profit boards including Hospice of the North Coast and the San Diego Chapter of the March of Dimes.

Other 2018 San Diego Bowl Game Association elected officers include: Paul Hering as president-elect, Dennis DuBard as treasurer, and Cherry Park as secretary. Craig Nichols has also joined as the association's chief revenue officer.