SECTOR FACES DAUNTING TASK OF FINDING AND COMPETING FOR QUALIFIED EMPLOYEES
Filling the Cybersecurity Ranks
Thursday, March 15, 2018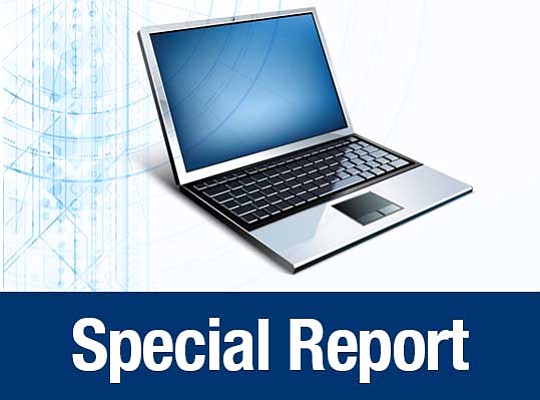 San Diego — Cybersecurity professionals are in short supply.
Even in cyber-rich San Diego — where the U.S. Navy has its information technology command — there are challenges to filling jobs, local executives said.
The region has about 7,500 cybersecurity jobs, and half are with the Navy command called SPAWAR, said Ken Slaght, co-chair and president of the Cyber Center of Excellence, a San Diego industry group.
San Diego tends to play "second fiddle" to regions such as the Bay Area and greater Washington, D.C., the home of the National Security Agency, Slaght said.
"We do find that many candidates don't have the cybersecurity background that we prefer, but it doesn't mean some skills can't be learned," said Anna Keeve, a spokeswoman for ESET. The international company, which offers IT security software and services, has its North American headquarters downtown.
High Learning Curve
Cybersecurity is a highly technical industry with high learning curve, Keeve said, adding that the topic of a cybersecurity "skills gap" always makes its way into conversations during industry conferences.
There are 4,200 cybersecurity jobs available in San Diego County and 31,700 available in California as a whole, according to the Cyberseek.org website. The Washington, D.C., metro area beats out all of California, with 41,700 jobs available. The Cyberseek site, which features maps showing the greatest need for cybersecurity professionals, is a combined project of the U.S. government and the private sector.
Frost & Sullivan reported in June that globally, there will be shortage of 1.8 million cyber workers by 2020.
A worker with a CISSP certificate (that's certified information systems security professional) coupled with some real-world experience has some real value in the market, said Jason Galetti, president of Sentek Global, whose primary client is the military.
A mid-level CISSP certificate-holder can command $90,000 a year or up, the Sentek representative said. Cybersecurity is very certificate driven, said Sarah Burns, director of research and evaluation at the San Diego Workforce Partnership.
Sentek has about 100 employees in San Diego (including 80 at SPAWAR's Old Town campus), and about 180 in total. Obviously seeing potential in the federal market, Sentek opened an office this year in Tysons Corner, Virginia, near Washington, D.C. SPAWAR is short for Space and Naval Warfare Systems Command.
With a very low unemployment rate in San Diego, and even less unemployment among cyber professionals, employers can have a hard time staffing jobs in Southern California, according to Galetti and Scott Handley, who handles recruiting for Sentek.
Prev Next