DEFENSE: CO. IS HIRING; LOCAL FACILITIES EXPAND
Defense Work Demand Soars For Cobham
Thursday, March 8, 2018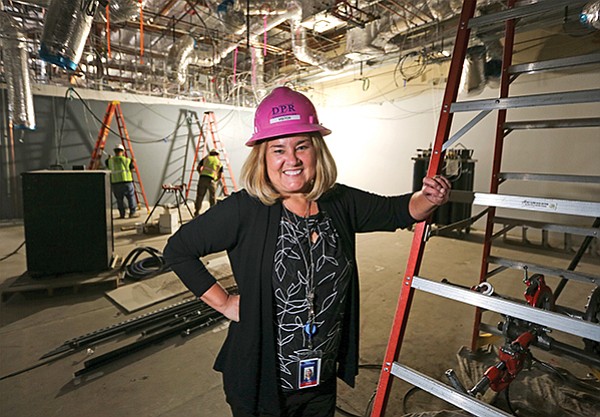 San Diego — At Cobham PLC's Kearny Mesa factory complex, technicians bend over microscopes, applying deft touches to the defense contractor's electronic products.
A short distance to the north, F/A-18 Super Hornets and other military aircraft fly in and out of Marine Corps Air Station Miramar. United Kingdom-based Cobham says every fighting aircraft in the U.S. military contains Cobham components, often in its radar. The business also produces technology for electronic warfare systems and missiles.
Cobham's Advanced Electronic Solutions campus in San Diego is growing rapidly as key military programs ramp up. They include the sprawling F-35 Lightning II fighter aircraft program, and the next-generation radar for the U.S. Navy's Arleigh Burke-class destroyer.
The San Diego office has experienced "unprecedented" double-digit revenue growth on the strength of increasing Defense Department business, managers say.
Parent company Cobham is a $2.5 billion enterprise, and San Diego is the largest worksite in its international network of offices. It had 900 employees this time last year and has 1,100 employees now. The business is still hiring and expects to have 1,250 employees by Dec. 31.
To accommodate the growth, Cobham is remodeling. It has seven buildings comprising 188,000 square feet, mostly clustered around a cul-de-sac at Roscoe Court.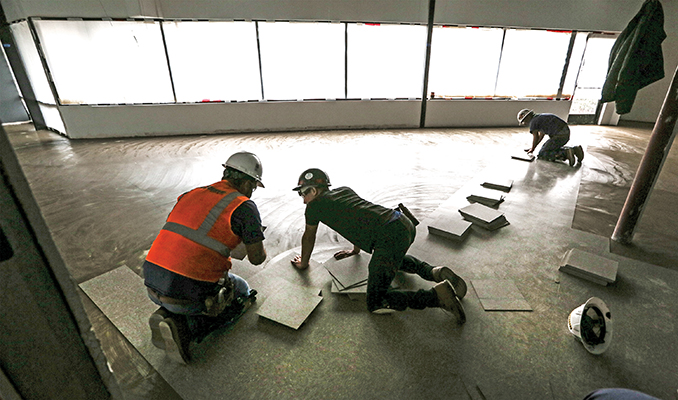 It all seems to be a construction site. In a work area getting a refresh, site manager Thena Fantasia recently points out that all utility lines will come from the ceiling, maximizing the space's flexibility when the next remodeling project comes. Utilities include two types of electricity, data lines, nitrogen, vacuum and clean dry compressed air.
An additional 110 employees work in a maquiladora in Mexico near Otay Mesa. They perform meticulous work such as winding coils.
The Sectors
In Cobham's Advanced Electronic Solutions business sector, roughly three quarters of revenue is from defense and security, while the remainder is from commercial work. The corporation has three other sectors: Mission Systems, Communications & Connectivity and Aviation Services. The latter lets clients outsource their aviation needs; one part of the business provides flight crews to Qantas Airways, to fly its Boeing 717 commercial aircraft in Australia.
A specialty of the San Diego campus is the MMIC, also known as the monolithic microwave integrated circuit.
Cobham's Microelectronic Solutions business unit serves customers such as BAE Systems, General Dynamics, Harris, Lockheed Martin, Northrop Grumman, Orbital ATK and Raytheon.
Cobham components go on the new F-35 Lightning II, including its powerful radar. "We see them well before they see us," said Fantasia.
Prev Next