Doggie Gras' Canine Couture Pays Off for Animal Center
Monday, March 5, 2018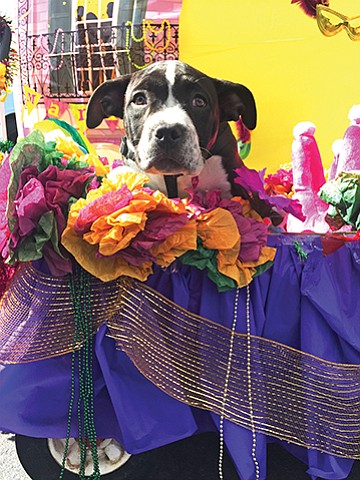 continued — • • •
The San Diego Foundation announced $632,934 in grants for 10 programs that strengthen San Diego's innovation economy by creating more opportunities for students, particularly from underserved communities, pursuing STEM (science, technology, engineering and mathematics) opportunities.
The San Diego Foundation Science & Technology Program grantmaking supports the findings from "Our Greater San Diego Vision," a report that found that a majority of residents want to increase opportunities for those who work and learn in the San Diego region.
According to the 2016 CONNECT Innovation Report, the regional innovation sector accounts for more than 25 percent of San Diego's economic activity, or GDP. The science and technology grants increase regional efforts to create and expand a pipeline connecting young adults underrepresented in STEM to college and career opportunities.
The grant recipients include: Elementary Institute of Science, Ocean Discovery Institute, Access Inc., The Maritime Alliance Foundation, San Diego Mesa College, UC San Diego Foundation, California State University San Marcos Foundation, Miramar College Foundation, Wintriss Technical Schools (The League of Amazing Programmers), and the Research for Autism and Development Lab at University of California, San Diego.
"Science is a catalyst of prosperity for the San Diego region and those who live in it," said Kathlyn Mead, president/CEO of The San Diego Foundation. "By opening more pathways for local youth to become scientists and engineers, we are supporting the scientists and engineers of tomorrow who will strengthen San Diego's innovation economy for decades to come." Visit SDFoundation.org/ScienceTech
Send Kudos/Giving items to
sglidden@sdbj.com.
Prev Next