Entrepreneur in Carlsbad Envisions Part Incubator, Part Coworking Space
Thursday, March 1, 2018
San Diego — Jeran Fraser knows what it's like to be an entrepreneur.
After college, he bought and sold land on eBay,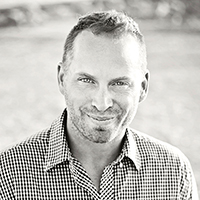 acquiring a portfolio of more than 40,000 acres by 2004. But that business dried up during the recession, and Fraser decided to turn away from real estate for a time.
He started and sold a software company, and invested in some other startups.
In 2015, the year after a company he had started was acquired, Fraser opened a 3,000-square-foot coworking space called Collab Loft near the Poinsettia train station in Carlsbad.
But his intention to launch a collaborative space came to full fruition in 2017 when he bought a much a larger space at 2251 Las Palmas Drive in Carlsbad he had eyed for a time, and relocated the coworking business there.
The shared workspace, a 17,000-square-foot warehouse, is called Incubate Ventures.
More than a dozen companies, including professional services providers and startups, are based or have a presence there. Once the former music studio of Tom Delonge, rock band Blink-182's longtime guitarist, Incubate Ventures is now outfitted with desks, offices and meeting spaces, plus shared areas for socializing.
The mix has a distinctly North County flavor, with an emphasis on action sports.
Among tenants are Base Camp, a company started by Steve Lake, the entrepreneur who founded Sector 9 Skateboards and sold it to Billabong in 2008; Sock Problems, a B Corp started by Brian Enge, the former CEO of sports training equipment company Sklz, and Danny DeMichele, who runs the digital marketing agency Elevated; and the sales and marketing team of Full Swing Golf, which is headed by CEO Ryan Dotters.
So is Stact, an event management platform for sports based at Incubate, in which Fraser has invested. He plans to do additional investments, and develop Incubate into a hybrid business, part incubator and part coworking space.