MERGERS: PHARMA MUST CONSIDER MANY FACTORS IN BUY
Biotech Acquisitions Have Their Own Trials
Thursday, June 28, 2018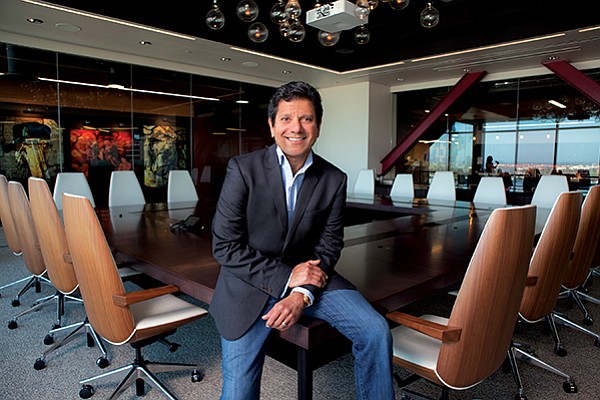 continued — The FDA issued a notice in February, which significantly delayed the launch of what's anticipated to be a blockbuster drug.
"[The FDA] kinda said, 'what happened guys, this isn't what we usually expect from Celgene?' And we had to say, you know, 'mea culpa it's on us'," Ahmed said.
Ahmed cast the episode as a lesson in the acquired staying closer to the mothership. Celgene did not respond to a request to comment.
The characterization didn't sit well with Receptos' former CEO. Faheem Hasnain said Celgene ran the show for two-and-a-half years before the regulatory filing, including placing one of its own in an oversight role.
"It seems a little unimaginable that they wouldn't have had any impact on the decisions and any control over the organization that they just acquired," Hasnain said. "I can't even begin to fathom how that would be possible."
Hasnain, now the CEO of San Diego-based Gossamer Bio, which launched in January with $100 million, said Receptos transparently provided data generated and what needed further work. He added Celgene retained many Receptos employees — and thus institutional learnings came along, seemingly a path for success.
Others interviewed echoed the importance of continuity.
Going Slow
Many parent companies reflexively seek to cut costs after a purchase. But when buying a company with a cutting-edge drug, for instance, doing the opposite can be the best approach. So said Paul Grossman, a venture partner with Telegraph Hill Partners' San Diego office.

"When acquiring innovation, sometimes that means going slow in the acquisition activities, having a plan that can play out over a period of years. You might even start plowing money into the program that you acquired," said Grossman, who has led the acquisition or divestment of more than 25 businesses.
Culture clashes can be a source of friction, which ensnared San Diego's first biotech.

In 1987, Eli Lilly and Co. bought San Diego pioneer Hybritech, whose younger employees didn't gel with the rigid suitor, cited as a major reason for Hybritech's demise.
"Animal House" meets "The Waltons" — that's how Hybritech veteran Tina Nova described the merger in a San Diego Union-Tribune article, referring to a rowdy comedy movie and a family friendly TV drama.
Grossman recalled an opposite experience when he was with Applied Biosystems, acquired at one point by PerkinElmer.
"That was a case of a button-up East Coast company acquiring a Bay Area company. In that case the PerkinElmer folks were smart about it. The first time they came out they were in suits and ties, but the next time and thereafter they were in golf shirts," Grossman said.