LOCAL WINERIES SEE ADVANTAGES, BUT FOR NOW, FISCAL, SIZE REALITIES DILUTE THEIR ENTHUSIASM
Canned Wine Stacks Up Against the Competition
Sunday, June 17, 2018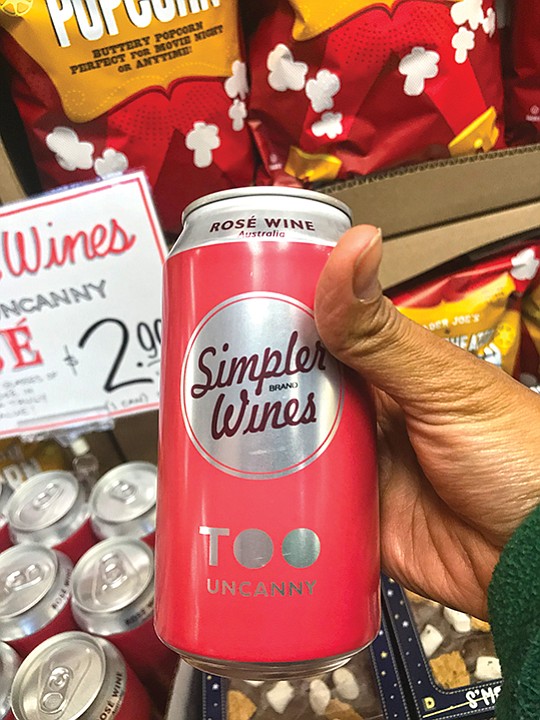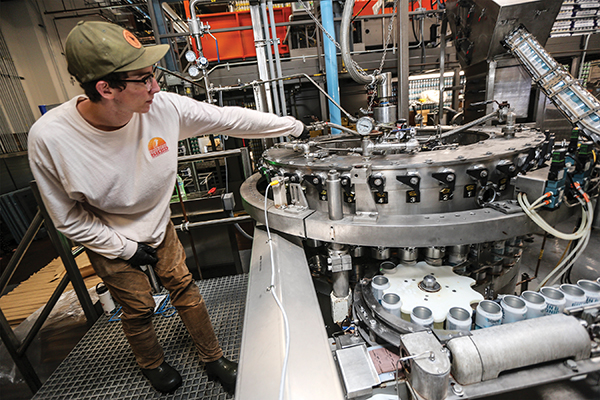 continued — Ed Embly, owner of Hungry Hawk Vineyards & Winery in Escondido, and vice president of the San Diego County Vintners Association, says one of the major hurdles for San Diego-based wineries as it pertains to canning their own wine is the cost-to-income disparity.
"Most canned wine is pretty inexpensive, but, as smaller producers, we place higher cost on our products," he said. "I personally think it is a great idea, especially because of glass injuries and because cans are totally recyclable. But, with SD having mostly boutique wineries, it will be kind of tough to enter that market."
Regulations, Tariff
Embly adds that other things to consider, as far as cost and potential impediments, include making sure the can liners are just right so that the aluminum on the outside of the can isn't making contact with the wine on the inside; pressurizing the inside of the can, probably by way of added liquid nitrogen, to keep the can sturdy; also, making sure the can is the proper federal government-regulated size, which is different from a beer can size. Additionally, the government tariff that was recently placed on aluminum, could increase the price of cans in the near future.
Still, while others are treading lightly, Eric Van Drunen, co-owner and winemaker at Charlie & Echo Urban Winery in Miramar — which offers patrons an array of sparkling natural wines sourced from vineyards in San Diego County — and president of San Diego Urban Wine Week, is hoping to jump into the canned wine craze as soon as this year and capitalize on the broadening trend. Van Drunen says he plans to offer his customers a canned wine option by this winter, if not next summer at the latest.
Believing in the Can
"The industry isn't mature enough yet, so, it is still extremely difficult for a small winery like ours to pull it off," said Van Drunen, who sells 500 cases a year. "But, we are trying to find a way to get our feet wet and do 20 to 40 cases first and test the market. I believe in the can as a wine vessel — they preserve the wine well and they are recyclable, plus, they weigh nothing compared to shipping a bottle. And, the portability is a huge part of the appeal.
"We'd be looking at doing our own canning and getting a small canning production line set up," he continued. "The industry is taking off and, so far, it is proving to be a big trend, it just has to grow a little more to get down to the little guys like us." Van Drunen says to purchase and install a small canning production line would cost about $25,000 to $35,000, and he has already spent close to $8,000 on a few manufacturing pieces he hopes will get him started in canninga soon.