LOCAL WINERIES SEE ADVANTAGES, BUT FOR NOW, FISCAL, SIZE REALITIES DILUTE THEIR ENTHUSIASM
Canned Wine Stacks Up Against the Competition
Sunday, June 17, 2018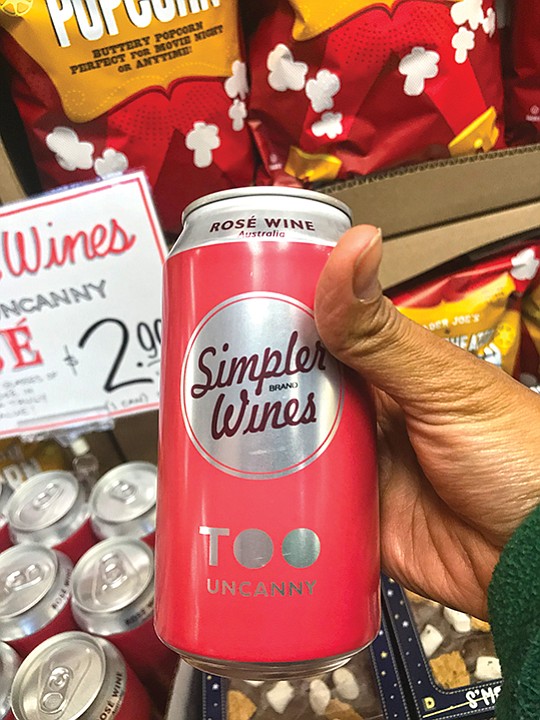 San Diego — Nico Roulston, owner of the Candied Apple Café in Julian known for its breakfast options and barbecue dishes, says he doesn't serve his customers anything but wine in a can these days.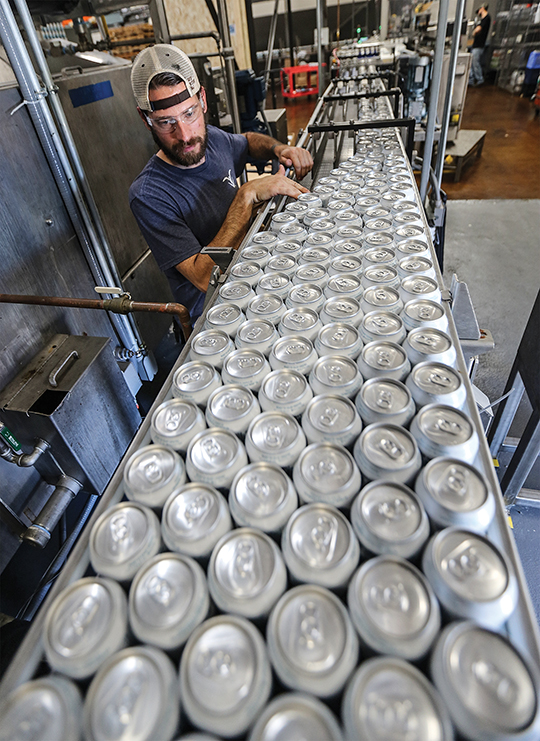 "We are a fast-casual spot where you walk up and order at a counter, so there isn't a lot of time to be spent opening bottles and pouring," said Roulston, who purchased the café in 2014 with his wife, Heather Roulston, and transitioned his entire wine inventory to cans almost two years ago. "It is so eco-friendly and can be stored for months without being exposed to anything but temperature. The ease of use and speed works very well for us."
With over 13 varieties of canned wines at his location, from Trader Joe's Simpler Wines ($4 for a four-pack) to Los Angeles-based Nomadica's exclusive art-curated wines ($12 a pop), Roulston believes the bottle-to-can conversion was a no-brainer for his business; he credits three percent of his annual wine sales to canned wines and believes that number will keep growing. Other than the simplicity of managing a canned wine versus a bottled wine, additional appeals are: Canned wine come in various sizes, generally from 250 to 500 milliliters, which is smaller than a standard 750ml bottle of wine and helps keep the wine from going to waste; cans are inconspicuous, light and easier to store and ship; cans preserve the wine without altering the taste or letting oxygen in; and, they are unbreakable and recyclable.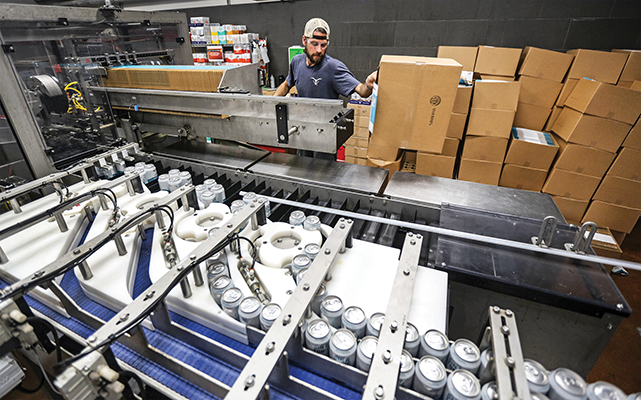 S.D. Wineries Not Diving In
Still, with all those attributes, canned wine only makes up 0.2 percent of all yearly wine sales, with glass bottles still owning the majority share at 73 percent nationally. With 116 wineries in the region, making a collective economic impact of $30.4 million in wine sales annually, San Diego appears to be taking a cautious approach to the canned wine movement. Sales at wineries increased by 88 percent from 2015 to 2016, according to a San Diego County Vintners Association report.
Heather Newman, marketing director at urban winery Carruth Cellars, with locations in Solana Beach, Carlsbad Village and Little Italy, says the reason canned wine isn't being manufactured in San Diego yet is because most locally-based wineries are relatively small, putting out an average 200 cases of wine per year, and are simply striving to keep up with the demand.
"We are not canning, but we have considered it and are open to it," said Newman, adding that Carruth sells about 10,000 cases a year. "Right now, we put every dollar we make right back into the company to be able to make more wine because we are selling faster than ever before. Once we have spendable income, we can maybe reconsider canning wine ourselves or outsourcing. But, we are not there yet."
Prev Next