DEFENSE: PENTAGON POLICIES MADE SERVICES SECTOR MORE DIFFICULT TO OPERATE IN
Cubic Completes Sale of Global Defense Services
Tuesday, June 12, 2018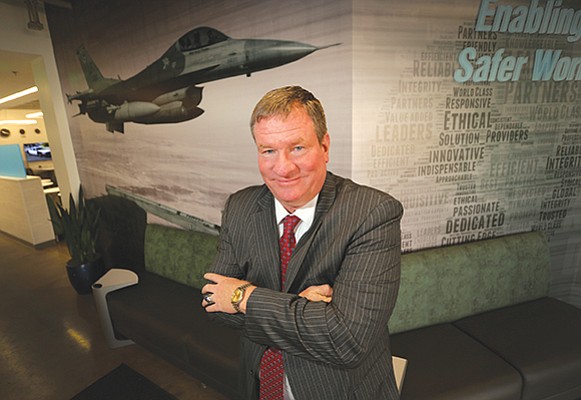 continued — Pentagon Policies
Though Cubic announced the sale in mid-April, it signaled its direction in its annual securities filing in November. With the Pentagon budget cuts of recent years (including the budget-balancing effort known as sequestration), the U.S. government has been increasingly steering service work toward small businesses, Cubic said.
The Pentagon "continues to use lowest price, technically acceptable evaluation methods to drive down price in competitions," the business said in its securities filing. "This has put significant pressure on profit expectations, has diluted our overall services margin, and has caused us to reevaluate whether we will continue to bid some programs that fall within our core competencies."
One cornerstone program for Cubic Global Defense Services is the elaborate rehearsal exercises at Fort Polk, the U.S. Army post in central Louisiana. While there, Army units meet up with actors who take the roles of people the soldiers might meet while deployed.
Raymond James & Associates Inc. was the investment banking adviser to Cubic on the sale. Holland & Knight LLP was legal counsel.
"The close of our CGD Services business divestiture to Valiant is an important step for Cubic as we work to ensure we are best positioned to drive sustainable long-term value for our customers, employees and shareholders," Feldmann said in a prepared statement. "As we continue to reshape and strengthen our portfolio of businesses, we will focus on building market-leading positions where we can leverage our technological and thought leadership to provide innovation-driven solutions to our customers' advantage."
Cubic continues to provide services to militaries in the United Kingdom, Canada, Australia, Saudi Arabia and countries in the Far East.
Kearny Mesa-based Cubic reported $1.49 billion in sales in fiscal 2017, up from $1.46 billion the prior year. Shares closed at $70.00 on June 5, near the high end of their 52-week range of $39.58 to $72.43.
Prev Next