Grants Aim to Be Game Changers for Chula Vista's Workforce
Sunday, June 10, 2018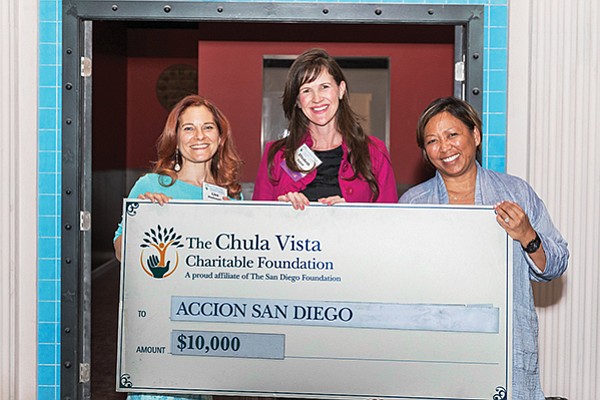 continued — • • •
The Children's Nature Retreat Foundation announced that at its annual fundraiser "Disco Ball 2018," it raised $91,091 to help its animal sanctuary. The Retreat is home to 120-plus animals and it provided 1,471 subsidized field trips for underprivileged children in San Diego County. The funds will also help support its pre-school, nursery and scholarship program in Burkina Faso, West Africa. Visit childrensnatureretreat.org.
• • •
Walden Family Services, a Southern California-based nonprofit foster care, adoption and transition-age youth housing agency, announced that it is among the first agencies licensed by California to implement Intensive Services Foster Care (ISFC) throughout Southern California. ISFC is a program model that allows foster children with complex medical, therapeutic or behavioral needs to remain in a home-based setting for care.
Teresa Stivers, CEO of Walden Family Services said: "With California reforms in motion emphasizing home placements over group-home or institutional assignments, Walden's role as an ISFC-approved agency will become more vital."
Walden has worked with medically fragile children since 2001, placing high-need children in foster and adoptive homes as an alternative to institutional or hospital settings. Such placements allow children and youth to experience the normal familial bonds and one-on-one care that only a parent can give. Visit www.waldenfamily.org.  
Send Kudos/Giving items to
sglidden@sdbj.com.
Prev Next