AG: CUTS COST, UPS SPEED WHILE AVOIDING CONCERNS
Cibus' Genetic Editing Aims to Outdo GMO
Tuesday, July 31, 2018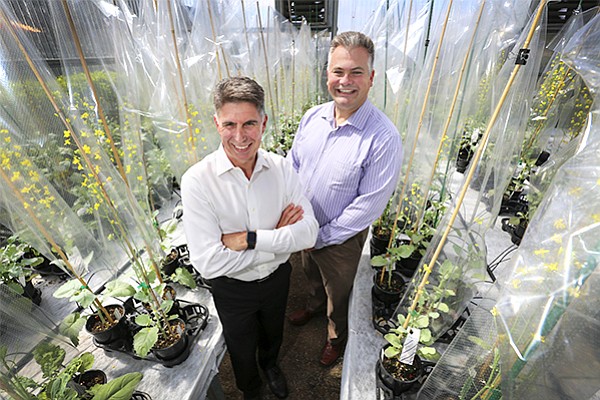 San Diego — The alteration of one letter to another in a word can change its entire meaning.
That's the concept behind the technology developed by Sorrento Valley-based biotechnology company Cibus Global Ltd., which has created a platform that it is using to change the nucleotides in the genetic code of plants.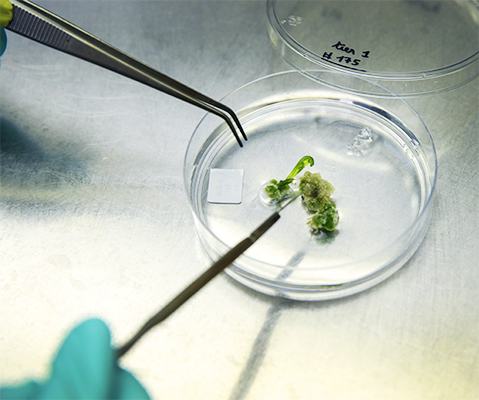 CIBUS GLOBAL LTD.
CEO: Peter Beetham
Funds raised: About $200 million
No. of local employees: About 100
Investors: Fidelity Management & Research Co., Alexandria Venture Investments, Cormorant Asset Management
Headquarters: Sorrento Valley
Year founded: 2001
Company description: Agriculture biotechnology company developing crops with "edited" genomes and traits such as resistance to some insects and chemicals.
Macro trends such as population growth, changing diets and sustainability initiatives have farms looking for innovative ways to improve efficiency. Cibus, which does all its research and development in San Diego, and has offices in Minnesota, the Netherlands and Canada, recently raised $70 million in a Series C funding round, giving it the cash it needs to move toward large-scale commercialization of its first product, herbicide-resistant canola.
Cibus is part of the growing agricultural technology, or agtech, industry. Financing deals in the sector picked up considerably following Monsanto's acquisition of farm data and analytics platform Climate Corp. for nearly $1 billion in 2013. That year CB Insights tracked 17 deals; the following, it recorded 46. Since 2015, agtech companies have received more than $1 billion in venture capital and private equity investment yearly, according to PitchBook.
Not GMO
Founded as Cibus Genetics in 2001 by a dozen researchers from East Coast biotechnology company ValiGen, the business today is headed by president and CEO Peter Beetham, a member of that founding group.
"We had always hoped we could make multiple changes (to plant genes) routinely in a quick time frame," he said. "In the last three or four years of the company's life, that's what's happened. We've gotten to the point where the vision has come to fruition from a science standpoint."
The company's products are not considered genetically modified organisms, or GMOs, which incorporate DNA from other species. That's important, because plant GMOs, in the U.S., are regulated by the United States Department of Agriculture (USDA).
GMOs have been widely adopted in the U.S. — more than 90 percent of all corn, cotton and soybeans planted in the country in 2018 was genetically engineered to be resistant to insects, herbicides or both, according to the USDA — but have been rejected by some consumers, who don't trust the claims the modification won't affect human health. Other regions, including the European Union, have banned such modifications entirely. A handful of local governments in the U.S., primarily in Northern California, have banned cultivation of GMOs.
Prev Next