COMMENTARY: Stormwater Compliance Is Untapped Opportunity
Monday, July 23, 2018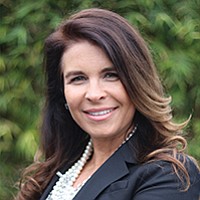 San Diego — San Diego has been working hard to increase alternative water sources through recycling projects, like Pure Water. But one important source has been totally overlooked: stormwater runoff. Currently, rainwater mostly runs down gutters to storm drains and eventually dumps into the ocean. But upcoming changes by the California State Water Board present an opportunity to help local businesses with tough new compliance standards and capture a precious resource.
While rain in San Diego is infrequent, every drop of water captured for use, or returned to the water table through infiltration, benefits the local water supply and our water security. And those drops add up. During a quarter-inch rain storm, two acres of paved surface will produce roughly 13,000 gallons of water runoff. That's almost enough to serve the water needs of a family of four for a month.
As other regions have learned, stormwater capture and use can improve receiving water quality, reduce our reliance on imported water, and help industries comply with strict water quality permits.
Businesses may be able to contribute to collecting this water source in the near future. In 2014, the State Water Board revised the stormwater quality requirements for industries. This change was intended to protect the quality of receiving waters (streams, rivers, lakes, wetlands, the ocean, etc.). But as a result, hundreds of businesses in San Diego are challenged to meet the stringent new standards.
The State Water Board is in the process of amending the permit to allow industries to use onsite or offsite capture, treatment and use, or infiltration, as a way to comply. This amendment is expected to be passed in the next few months — paving the way for stormwater capture and use.
LA's Rebate Program
In a bold move and in anticipation of this amendment, the City of Los Angeles' Department of Water and Power earlier this year created a rebate program that provides a way for local industries to comply with permit requirements and contribute to the water supply. They are offering $1,100 per acre-foot, per year, for groundwater recharge.
The measure also allows $1,550 per acre-foot, per year, for water captured and used onsite. It is estimated that this program can increase Los Angeles' local water supply by 4,000 acre-feet, per year. This is the equivalent of 2,000 Olympic-sized swimming pools.
In 2017, the San Diego Regional Chamber of Commerce, together with the Water Reliability Coalition, held a series of workshops with businesses, municipalities, regulators, water agencies, nongovernment entities, and the general public to discuss stormwater capture and use and to identify next steps for our region.
Prev Next