SERVICE: ANALYTICS USED TO STRUCTURE STREAMERS' PRICING MODELS
Management Co. Guides Gamers in Business Arena
Thursday, July 19, 2018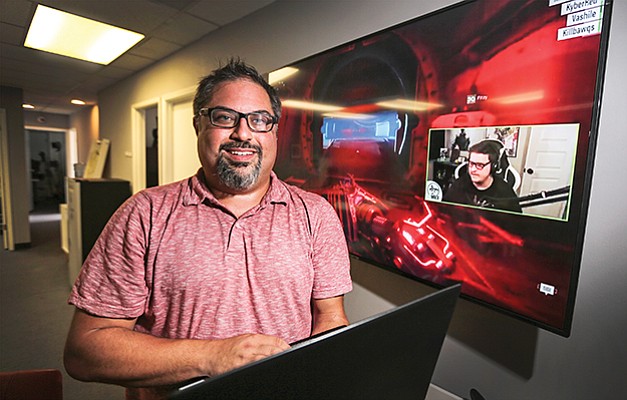 San Diego — A management agency based in Point Loma represents more than 40 people who play video games on the Amazon-owned platform Twitch while fans watch.
The most popular of such streamers have made millions, pulling in revenue through an assortment of advertising, subscriptions and sponsorships. But for many expert gamers, knowing how to build a business is much trickier than fighting to be the last player standing in "Fortnite."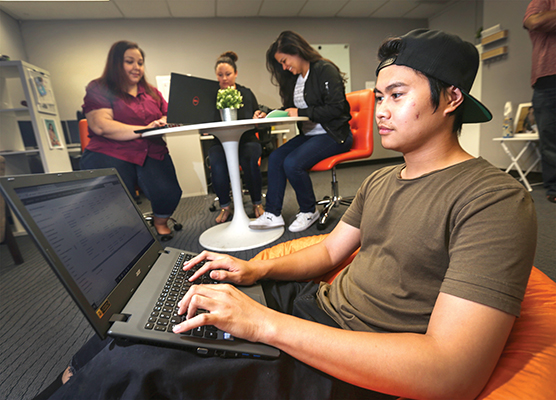 ONLINE PERFORMERS GROUP
CEO: Omeed Dariani
Revenue: Low to mid seven figures
No. of local employees: 13
Headquarters: Point Loma
Year founded: 2014
Company description: Management company for streamers on gaming platform Twitch.
Omeed Dariani, CEO of Online Performers Group, is a gaming industry veteran who anticipates his 15-person company will record revenue of at least double the "low to mid seven figures" it took in during 2017. Its revenue climbs in tandem with that of its clients, since the company earns money when they do.
It was during a stint at Sony Online Electronics (SOE), the company's online gaming division, where he handled business strategy, marketing and brand development for games, including "EverQuest" and "Landmark," that he began checking out Twitch.tv, then a venture-backed spinoff of Justin.tv, which had launched in 2007.
"It was kind of a jungle," he said.
To determine which of the gamers could potentially be a good fit for Sony to sponsor, he began building relationships with some of the more prominent gamers.
Lack of Business Savvy
Dariani said he noticed many streamers with big audiences being taken advantage of by companies and talent agencies that were taking big cuts of the deals they struck.
"It really hit me at one point, I've got my lawyers and my agency and my PR team and like 200 years-worth of experience and probably $2 million-worth of payroll and I'm negotiating against some kid who lives, like, on a farm," he said. "It's not right."
Dariani said in one instance SOE reached out to 100 streamers asking how much money they would charge to play one of the games developed by SOE, and he discovered there seemed to be little understanding of the negotiation process of the worth of such work.
"We got 10 responses, and the numbers were completely random," he said. "One guy wanted $25,000; another said sure, just send me a copy and I'll do it. There wasn't any of the pricing structure I was, as a marketer, expecting to see."
Prev Next