BUILDING: DIVERSE ROLES ARE OFFERED IN HIGH DEMAND SECTOR
Women in Construction Demolish Stereotypes at Work
Tuesday, July 17, 2018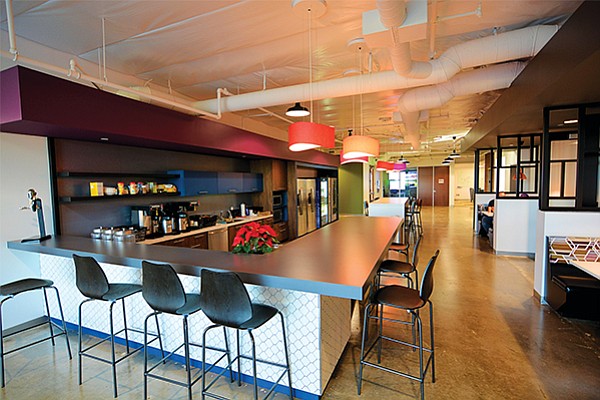 Number of Women in the Construction Industry Sector
2005: 1,079,000
2006: 1,131,000
2007: 1,119,000
2008: 1,069,000
2009: 970,200
2010: 807,000
2011: 828,000
2012: 802,000
2013: 840,000
2014: 872,000
2015: 929,000
2016: 939,000
2016 General Construction Statistics Total Workers in Construction 10,328,000
Men in Construction 9,389,000
Women in Construction 939,000
Source: Bureau of Labor Statistics, NAWIC.
San Diego — Theresa DeMarco has worked as a structural steel welder, ran her own construction company and is a project manager for Emmerson Construction in San Diego.
"I just realized that I loved to build things," said DeMarco, who found her career in construction some 30-years ago when she was in her 20s.
"When you build something, it kind of becomes an addiction because it's an accomplishment and there's a lot of energy in construction, fixing things up and making our environment look better," DeMarco said.
She is one of the relatively small number of women who work in construction, although their numbers are increasing as developers, general contractors, and others in the industry scramble to fill openings amid rising demand.
"It's a great career choice, not just a job," said Catherine Schoenenberger, president of National Association of Women In Construction (NAWIC).
9.1% of Workforce
Yet women account for only about 9.1 percent of the overall construction workforce, from pounding nails to running companies, according to the U.S. Department of Labor.
Among construction project managers, only 7 percent are women, and only 5 percent of top level executives at construction companies are women.
The number of women working in construction grew by 81.3 percent from 1985 to 2007, but the numbers still aren't back to where they were prior to the recession, according to the Department of Labor.
More than 2.5 million construction jobs were lost from 2007 to 2010, and more than 300,000 of those were women.
In 2005, nearly 1.1 million women worked in construction, according to NAWIC.
By 2010, in the depth of the recession, the number of women dropped to 807,000.
Construction is ramping up in 2018 as one of the fastest growing job categories — construction employment rose by 13,000 in June and is up 282,000 over June 2017, according to Associated General Contractors (AGC) of America, a trade organization.
"There's all the more reason to go into construction because it's a high demand field. It's hard to find another field that's as high in demand," said Lisa Thibodeaux, president of Construction Experts Inc., which offers construction training programs.
For skilled workers especially, there are more jobs than there are people to fill them.
Prev Next