Tiled Seed Round Raises $1.5M
Tuesday, July 17, 2018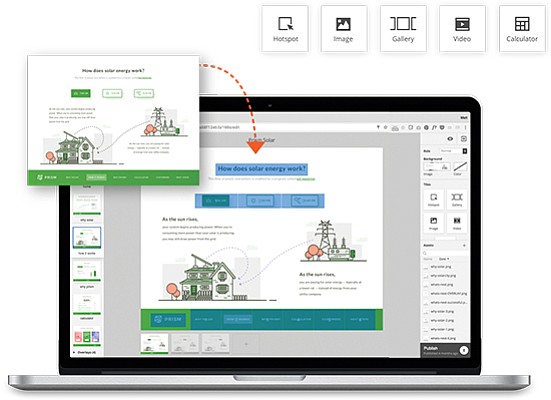 San Diego — A San Diego software startup that bills its content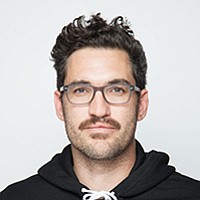 platform as a rival to presentation program PowerPoint has raised a $1.5 million seed round from a Utah-based venture capital firm.
The money will be used to launch Tiled's marketing and sales efforts, said co-founder and president Darrell Swain, whose company is based in an office in Rancho Bernardo.
Swain, a Brigham Young University graduate, had a previous relationship with Kickstart Seed Fund, which led the round. Kickstart had backed Lucid Software, a Utah-based company Swain co-founded in 2009.
That company was trying to unseat Visio, Microsoft's diagramming software.
Tiled, Swain says, is taking a similar tack, but aiming at companies that are looking for an alternative to PowerPoint, an even more omnipresent Microsoft product.
Tiled, which started in 2016 and signed its first major customer in 2017, doesn't have any clients in Southern California yet, primarily because its customer base has been growing organically through its founders' networks. But in the next nine to 12 months, Swain said the company will use the financing round to hire enterprise sales, customer success and marketing folks, which will likely broaden its geographic reach.
Its software allows people without programming knowledge to develop interactive presentations and track how people interact with the content to guide subsequent interactions. For examples, a salesperson can prioritize which potential customers to pursue by checking which have been interacting most often with the company's content. And tracking how readers interact with the content can show marketers which parts of the presentation are most compelling, and which aren't as engaging or useful.
The software is in use by companies including Vivant Solar, which gave its 1,000 sales representatives in the field access to the software to answer customer questions, and Adobe, which used it to digitize its 300-page internal "playbook" for new sales representatives.
Tiled, which has pulled in more than $500,000 in revenue since the start of 2018, has 12 employees, most of whom are based locally. Swain says his VC backers supported his and his co-founders' decision to continue building the company in San Diego.
The other members of Tiled's founding team are Matt Simpson and Jeremiah Simpson, who were part of the team that started McKinsey & Co.'s digital arm, Digital McKinsey, James Gentry and Ethan Christensen.
Christensen, an attorney and former corporate partner at Cooley LLP, previously played a key role in the growth of one of San Diego's most successful software startups — ServiceNow, which was founded locally in 2003 and offered cloud-based IT service management. (Today the company is based in Santa Clara.)
Christensen joined ServiceNow, which he had been advising at Cooley, as its first in-house counsel in 2010. When he left in 2015, the company had grown from 300 employees to 3,000 in offices worldwide.
Christensen joined Tiled as chief operations officer in the winter of 2016.
"Right now, we're making money as a quasi-sales enablement tool for inside sales and outside sales teams, but ultimately I think it has the potential to be another PowerPoint or another PDF, where everyone in the world has another way to communicate better," Christensen said, referring to Tiled's content platform.