RETAIL: HE SAYS HE MIGHT HAVE PLATFORM FOR $1B COMPANY
New Cali Bamboo CEO Wants to Keep Growing
Tuesday, July 17, 2018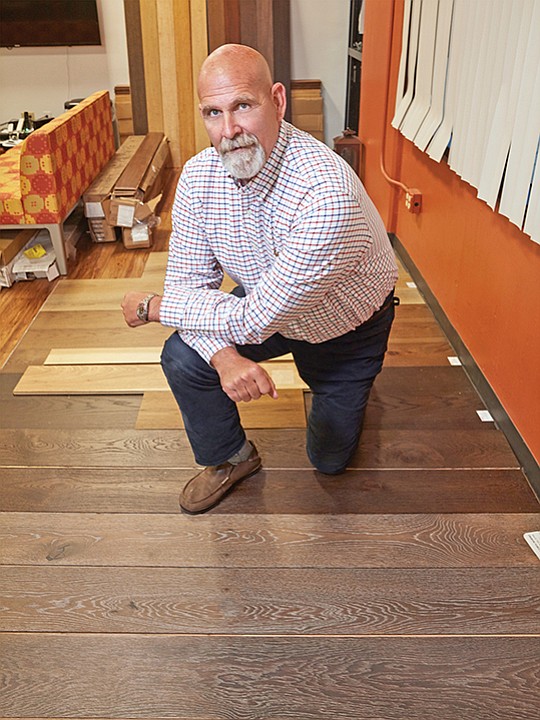 CALI BAMBOO LLC
CEO: Doug Jackson
Revenue: $101.1 million in
2017; $83.5 million in 2016
No. of local employees: 130
Investors: High Road Capital Partners, Jeff Goldberg, Tanner Haigwood
Headquarters: Sorrento Mesa
Year founded: 2004
Company description: Building products manufacturer and retailer
San Diego — You can call bamboo wood or you can call it grass. Cali Bamboo continues to grow like the latter.
Revenue at the San Diego building products company has stretched to the sky, going from $46.5 million in 2015 to slightly more than $101 million in 2017. The company will make yet another appearance on the San Diego Business Journal's fastest growing companies list, set to be published July 30.
Revenue has expanded "north of 30 percent" year over year in the second quarter of 2018, CEO Doug Jackson said, adding that he might just have a "platform to build a billion-dollar company."
The 56-year-old Jackson is still getting used to the CEO's job, having succeeded Jeff Goldberg, who co-founded the company with surfing buddy Tanner Haigwood in 2004. In 2015, High Road Capital Partners, a New York private equity firm, bought Cali Bamboo for undisclosed terms. Goldberg and Haigwood still have stakes in the business.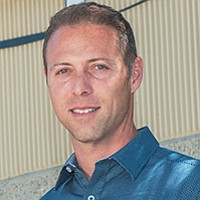 'Transitioning Out'
"Tanner and I knew we were transitioning out," Goldberg said during a recent interview. "We were actively searching for the right person [to run the company] for two years." That person, he said, turned out to be Jackson, who joined in September of 2017 as chief revenue officer. In the months that followed, Jackson was promoted to president, and then CEO.
Jackson, whose 20-year career with Shaw Industries Group Inc. makes him a flooring industry veteran and a well-known figure in building circles, said he continues to work with Goldberg on strategy.
"When I have a fork in the road, I'll call and get his opinion," Jackson said.
With Jackson running the show, founders Goldberg and Haigwood are now negotiating their own forks in the road.
Haigwood was unavailable for an interview. After a surfing trip to Mexico and some time in Maryland, he is currently off the grid for two months, with his family in Costa Rica. "He's going to find a great break" in Central America, Goldberg said.
At age 42, Goldberg could retire if he wanted to. But he doesn't want to.
"I love business," he said. "That's sort of a sport for me."
New Pursuits
Goldberg is investing in startups and mentoring young companies as part of his new pursuit, Brazen Ventures Inc. These days he is putting the most time into Ballyhoo Media, an advertising business run by his nephew that sells time on a purpose-built, floating video billboard, targeting an audience of beachgoers and people within sight of the ocean. The first of the custom-made boats is spending its second year in Ballyhoo's beta market, Miami. A second, larger boat is under construction.
Prev Next