S.D. Firm Arranges Financing For Oregon Student Housing Project
Thursday, July 12, 2018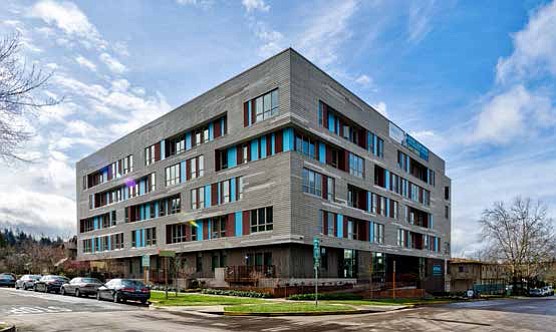 The San Diego-based Holiday Fenoglio Fowler, LP (HFF) has arranged financing for an off-campus housing project serving the University of Oregon in Eugene.
HFF declined to reveal the amount of the loan it secured for the Cardinal Group to buy the Arena District, a 65-unit project with 244 beds.
Completed in 2014 at 2050 E. 15th Ave., the Arena District has primarily four-bedroom units.
Amenities include a fitness center, hot tub, private study room, a 24-hour study area and internet café, 24-hour multimedia lounge, clubroom with a gaming and pool table, and an outdoor courtyard with a grilling station.