MIDDLE-WAGE EARNERS AT THE MERCY OF A CONTINUED STRONG MARKET AS DEVELOPERS MOSTLY DELIVER MORE HIGH-END UNITS
No Middle Ground in Multifamily
Wednesday, July 11, 2018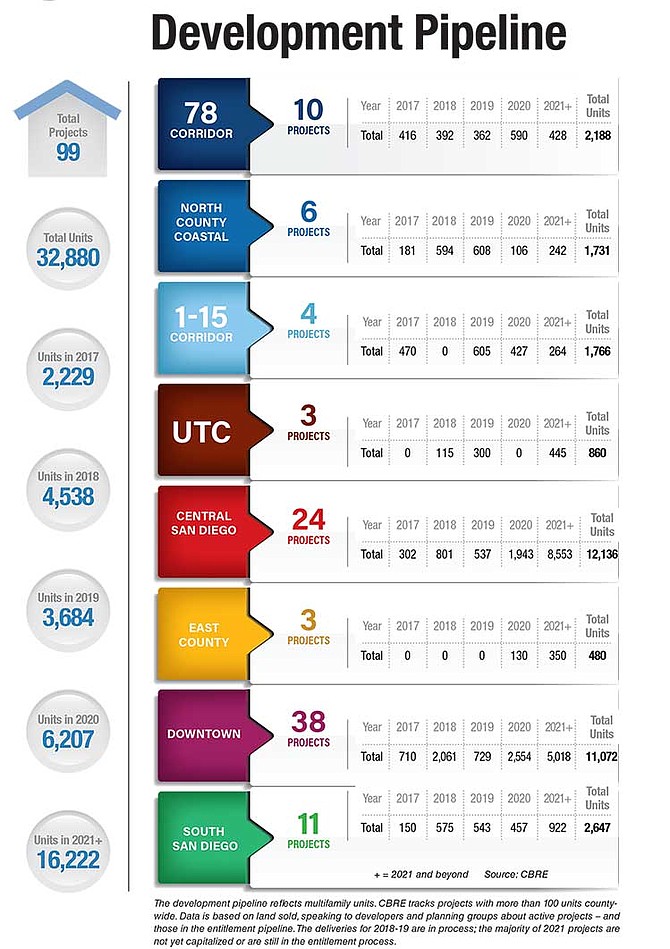 San Diego — Low vacancy rates are keeping the San Diego region's multifamily market strong for real estate investors, but builders warn that not enough middle-wage units are being built to keep pace with population growth.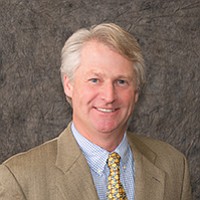 "Due to a lack of availability, people who should be spending no more than 30 percent of their income are spending 45 and 50 percent on rent," said Borre Winckel, president and CEO of the Building Industry Association of San Diego County. "The market is being fueled by lack of supply. My lament is that we have lost the middle-income housing market."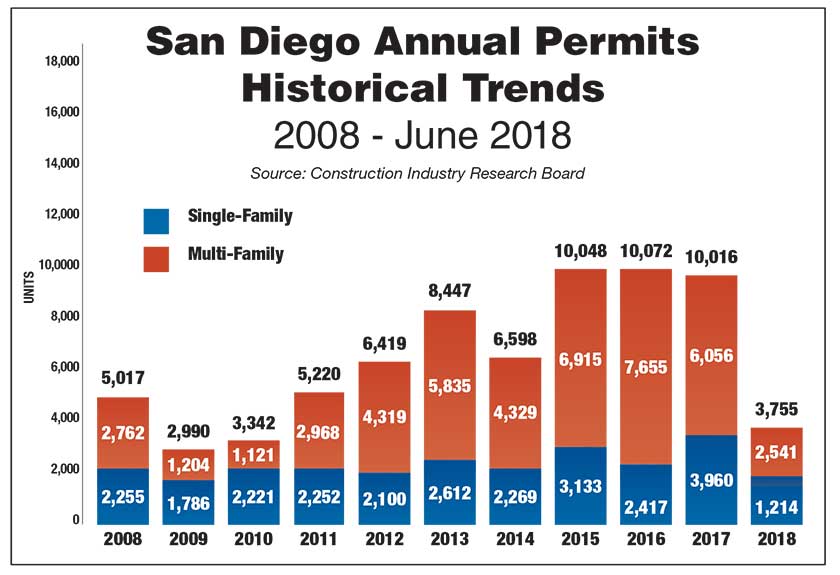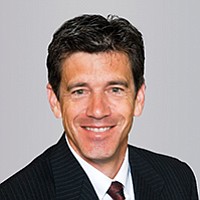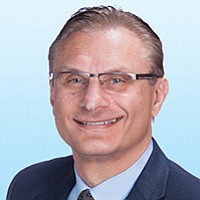 Regulatory Burden
Because of the high costs associated with building regulations, profitability for builders is at the high-end multifamily construction, Winckel said. After obtaining land and government permissions to build, creating housing for low- and middle-wage households often doesn't pencil out.
"We have really strict government regulations," said Rachel Parsons, first vice president of CBRE in San Diego. "It is very costly. There isn't an abundance of available land."
In order to build multifamily structures, builders often must go through the process of having land rezoned, she said. According to a recent market overview report by JLL, a shortage of developable land and the region's growing population have combined to create the strong market. The report forecasts that multifamily housing growth will continue to lag behind the population growth throughout 2018.
New attached-home rental units are almost exclusively at the high end of the market, said Ray Adams, a managing director for Cushman & Wakefield. He noted that downtown San Diego "has the most building by far" of multifamily units. Rents of $3,000 to $4,000 per month for two-bedroom units are common.
Multifamily property owners are benefitting from current market conditions, said Peter Scepanovic, senior vice president for Colliers-International.
"We've had very good progress in the (multifamily) market on all levels for the last roughly 10 years," said the investment specialist. "We still have a supply-constrained market in San Diego County. We don't have a lot of new construction in most parts of the county."
In the Pipeline
CBRE tracks how many multifamily projects of 100 units or more are in the county's development pipeline. As of June of this year there were 99 such projects, representing an anticipated 32,280 units that are expected to be built through 2021. An estimated 4,538 units are expected by CBRE to open this year, compared with 2,229 in 2017.

Prev Next