HOUSING: CO. CONTROLS ALL COSTS, TAPS COMMUNITY SPIRIT FOR PROJECTS
Developer Creates Model for Delivering Affordable Homes
Wednesday, July 11, 2018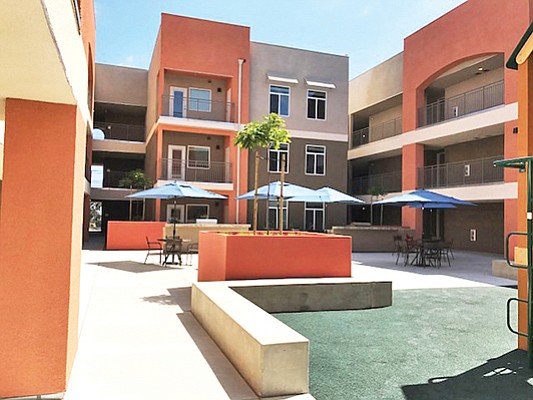 San Diego — Building affordable, middle-wage homes in San Diego's pricey real estate market takes patience, tenacity, and a commitment to improving the community.
"It has taken years to assemble what I've been able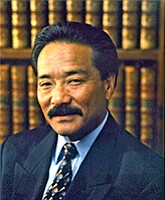 to do," said developer Robert Ito, CEO of Ito Girard & Associates. "It's patience and relationships, working with community activists and government officials. These are infill projects. I've had to assemble adjacent properties. I feel passionate about improving housing. "
Ito, a longtime advocate for affordable housing in San Diego, works primarily in older neighborhoods. He currently has about 175 detached, single-family dwellings in the development pipeline. Most are located in Southeast San Diego. They include houses ranging in size from 1,450 to 1,700 square feet and detached townhomes ranging from 1,340 to 1,450 square feet.
The price range of town homes will be in the neighborhood of $375,000 to $395,000, 23 percent to 25 percent below market rate, he said. The single-family homes will sell for around $422,000 to $495,000. Ito hopes to have all of the dwellings completed within two years. The target buyers will be households with annual income of $74,000 to $90,000.

"Those are the nurses, the firemen, the administrative assistants," said Ito.
Busy Schedule
Mallard Court, a 12-house project located on 6800 block of Mallard Street in Southeast San Diego, will break ground first, he said. "It should be within the next two weeks."
The next project is expected to be Creekside Point, planned to have 24 townhomes on the 5300 block of Naranja Street. He expects to break ground there within 60 days. That project will be followed by Ocean View Boulevard, a 19-unit townhome project, in approximately eight months, Ito said. He declined to give project costs but said his first-time homebuyer projects in Southeastern San Diego receive no government subsidy
Before Ito became a developer, he served as CEO of nonprofits Occupational Training Services and San Diego Community Housing Corp.. Ito founded his development company with Roxanne Mariko Girard, a retired banker. Since 2004, the company has been developing single-family, multifamily, and mixed-use projects. His five detached Southeast San Diego projects are being developed in partnership with builder David Weiland, president of Infill Development. Like Ito, Weiland works in the affordable-housing niche.
The way to build a successful affordable housing project is to keep overhead costs low, buy land for low prices and hold down construction costs as much as possible, Weiland said.

Prev Next