UTILITY: FINANCIALS ARE FOCUS AS ACTIVISTS DEMAND CHANGE
Sempra Evaluating Its South American Assets
Sunday, July 8, 2018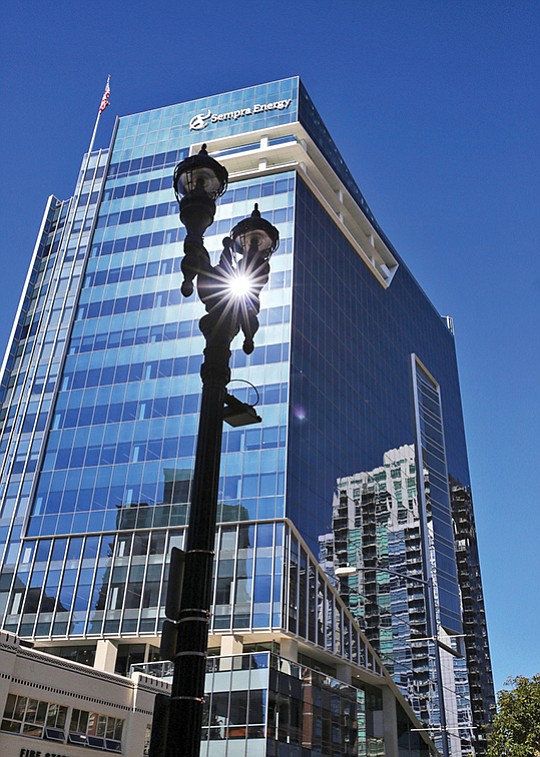 San Diego — The board of San Diego-based Sempra Energy is evaluating the company's future in South America, and will make its plans public as soon as February or March.
Sempra is planning a second round of changes following news it is selling its renewable energy businesses.
While not explicitly saying they plan to leave the southern continent, Sempra executives said they wanted to focus on North American energy infrastructure during a wide-ranging, three-hour talk before industry analysts June 28 in New York.
The presentation marked the 20th anniversary of Sempra's appearance on the stock market and the second month under the leadership of Jeff Martin, who took the place of Debra Reed as CEO. Sempra (NYSE: SRE) is parent to San Diego Gas & Electric Co. and Southern California Gas Co.
Sempra already announced plans to sell its solar energy and wind generation businesses, as well as certain "midstream" assets. In the oil and gas business, midstream refers to processing, storage or transportation.
Sempra has two utilities on South America's west coast, Chilquinta Energía in Chile and Luz del Sur in Peru. The parent company's chief strategy officer, Dennis Arriola, said Sempra is evaluating growth prospects, partnership opportunities and monetization in South America.
Arriola painted a picture of Sempra Energy's board debating what's best for the corporation. "The board owns this process," he said, calling the deliberations exhaustive and iterative.
Focusing on Three Things
Sempra's chief financial officer, Trevor Mihalik, said that going forward, the company plans to focus on three things: growing earnings per share, growing its dividend and strengthening its balance sheet.
The analyst conference came on the eve of Mexico's presidential election — significant for Sempra because part of its business is in Mexico. The IEnova unit has pipelines and gas distribution facilities and is building storage facilities.
Mexicans elected a leftist and a populist, Andrés Manuel López Obrador, president on July 1. During the June 28 presentations, Carlos Ruiz, IEnova's CEO, assured listeners that Mexico has strong institutions and the rule of law will prevail.
The administration of either front-runner would have been favorable to business expansion in Mexico, said one analyst, Jacob Kilstein of Argus Research. In addition, IEnova's Ruiz "spent many years in politics, knows the government functioning well and was optimistic during his talk on Thursday," Kilstein said by email.
"I'm actually quite excited about Mexico" with its fast-growing consumer market, said Martin, the CEO. With a gross domestic product poised to double in the next two decades, it is a country of opportunity, he said. Case in point: Mexico has two days' worth of fuel storage (his term was "refined product storage"), compared with 90 days in the United States.
Prev Next