Festival Raises Money, Salutes Surgical Teams' Missions of Mercy
Sunday, July 8, 2018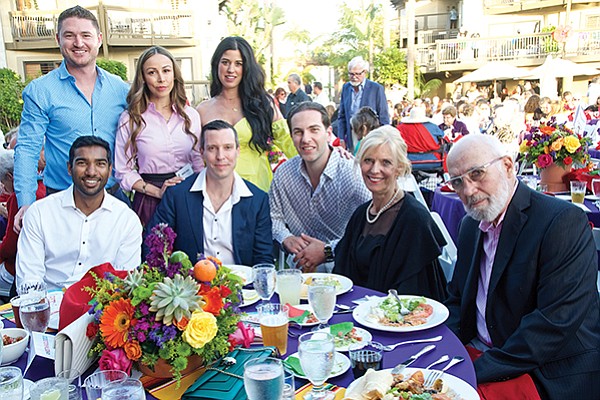 continued — The gala's "Bohemian Nights" honored Congresswoman Susan Davis as Home Start's 2018 Outstanding Community Partner with an award presented by California Assembly Member Todd Gloria. Home Start also recognized Barney & Barney Foundation as their 2018 Outstanding Funding Partner.
Home Start's mission is to assure the safety and resiliency of children by strengthening families and their communities.
• • •
Bank of America announced $532,500 in grants to more than 40 nonprofits that help address the needs of those at risk for or experiencing homelessness across San Diego. The grants focus on increasing access to shelter and wraparound supportive services, in addition to job skills, education and other basic needs that are fundamental to establishing financial stability.
San Diego has the fourth largest homeless population in the United States according to the U.S. Department of Housing and Urban Development. More than 9,100 people are homeless, a 5 percent increase from the previous year. In a recent Kiplinger Report, San Diego is the 10th most expensive city in the U. S. with cost of living 46.1 percent above the national average and 138 percent higher housing costs. In addition, 15.6 percent of all city of San Diego residents (212,994) live below the federal poverty threshold.
Rick Bregman, San Diego Market president for Bank of America said: "So many people are just one life event away from being homeless or needing to depend on basic needs services such as food banks or shelters. But through strategic philanthropic investments into San Diego's incredible nonprofit network addressing fundamental services like hunger relief, shelter and education, Bank of America can deploy capital to advance more economic opportunities in the region." Last year, Bank of America volunteers logged nearly 18,000 volunteer hours in the San Diego market. Visit about.bankofamerica.com.
Send Kudos/Giving items to
sglidden@sdbj.com.
Prev Next