GreatCall Moves to New Office
Wednesday, July 4, 2018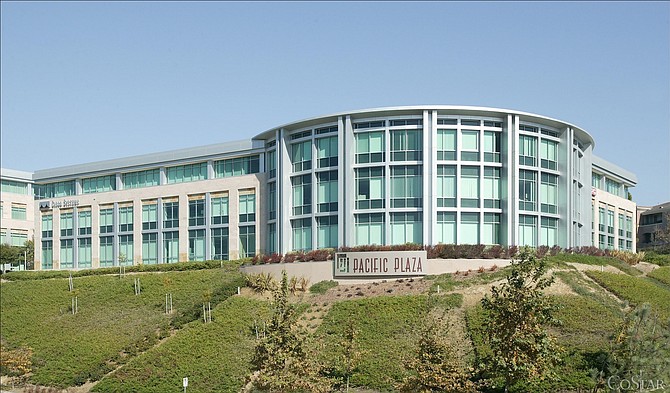 GreatCall, which produces a variety of products for an aging population from medical alert devices to cell phones, has moved its corporate headquarters into 55,000 square-feet of renovated space within Pacific Plaza at 10945 Vista Sorrento Parkway.
"Retaining its presence within Pacific Plaza, the company moved just steps away from its prior address into a different building," said Tom van Betten, executive director with Cushman & Wakefield in San Diego, which represented GreatCall.
"Nonetheless, it still represents a complex relocation," van Betten said. "The move provided the company with a fantastic opportunity to work off a blank slate from a design standpoint, and they were 100 percent focused on meeting the needs of their growing workforce, which they have with this spectacular space."
GreatCall Chief Financial Officer Brian Berning said the company wanted the space it leases to reflect what's important to the business, and it does that with the new location's fitness center, showers and lockers and a private patio "for cooling off after a workout or unwinding after a long day."
In early 2017, GreatCall relocated its customer care center in Carlsbad into more than 60,000 square feet at 2200 Faraday Ave., in Studio 2200 within the Carlsbad Research Center.