PHARMA: HERON'S ANESTHETIC AIMS TO REDUCE OPIOID USE
Co. Readies Finances For Commercialization
Monday, July 2, 2018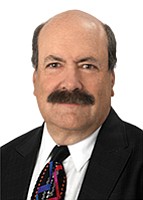 Heron Therapeutics
CEO: Barry Quart
Net sales: $11.6 million in Q1 2018, $3.6 million Q1 2017
Headquarters: Sorrento Valley
Stock symbol: HRTX on Nasdaq
Company description: Heron has drugs on the market for managing nausea and vomiting brought on by chemotherapy. In the second half of this year, the company will submit an application asking the U.S. Food and Drug Administration for approval to sell its surgical pain anesthetic.
San Diego — Heron Therapeutics is now turning its attention toward commercialization of its postoperative anesthetic, riding a regulatory environment that appears to be itching for opioid alternatives.
In June, Heron's anesthetic, called HTX-011, met clinical targets in two additional areas — total knee replacement and breast augmentation surgeries.
That built on March, when Heron reported that in final-stage clinical trials, its treatment not only lessened pain, but decreased opioid use 72 hours after surgery. These trials tested bunionectomy and hernia repair patients.
Stock Price Increase
Investors have taken notice of the results. As of June 25 the company's stock stood at $41.45, more than double since the beginning of the year.
In the second half of this year, Heron plans to submit an application asking the U.S. Food and Drug Administration for approval to sell the painkiller, which appears likely to be granted, according to analysts.
So it's no surprise then that the company is devising strategies to reach the market. Should HTX-011 win an FDA green light, CEO Barry Quart said Heron would initially target hospitals with a track record of quickly embracing non-opioids, such as Exparel, from New Jersey's Pacira Pharmaceuticals.
"That indicates they are a likely opportunity for a new, branded non-opioid," he said. Long term, he added, the opportunity is "much bigger" than these quick adopters.
HTX-011 is a long-acting, fixed-dose combination of the anesthetic bupivacaine with anti-inflammatory drug meloxicam. Heron has positioned its painkiller as vital in a public health crisis.
Lengthening the Runway
Some 80 percent of patients undergoing surgery are prescribed opioids to help manage post-operative pain, opening the door to addiction, as well as leftover pills accessible to others in the home.
"That kind of activity of really being able to have a profound effect on the use of opiates, with the backdrop of the opioid crisis, certainly should assist us in garnering an approval," Quart said.
The company is bolstering its cash position to market and sell HTX-011, along with continued commercialization of two other Heron drugs, plus clinical trials. Heron on June 25 announced a $200 million public stock offering, its second of the year.
Prev Next