ECONOMY: TROUBLES INCLUDE ACTIVIST INVESTORS, SHORT SELLERS
Being Public Can Put Cos. in Tough Spotlight
Sunday, July 1, 2018
San Diego — Slings, arrows and outrageous fortune. If your stock trades on the public market, you can expect activist investors, short sellers and maybe even enough woe to send a Shakespearean hero into a blue funk.
Ask Kratos Defense & Security Solutions Inc. A New York firm Spruce Point Capital Management issued a highly critical review of Kratos on March 16, sending its stock down 11 percent. Kratos issued a strongly worded reply the next trading day but it took more than a week for its share price to recover. Kratos isn't alone. In June, activist investors told Sempra Energy to shake up its board and simplify its business model in order to increase value. Earlier this year, Qualcomm Inc. fought off Broadcom Ltd.'s hostile takeover, with both sides making replacement public appeals to shareholders.
Paul Jacobs, recently departed from the Qualcomm board, suggested taking the company private. With that, Jacobs seems to sum up a sentiment among many business people: being private may be better than being public.
These three are not the only San Diego businesses to take on outside forces. They just didn't have the chance to engage them discreetly. Circumstances forced them into the spotlight.
The Pros and Cons of Being Public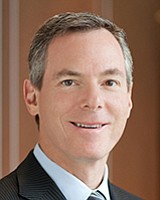 San Diego has two public companies — Qualcomm and Sempra — with enough revenue to be on the Fortune 500 list. It has more than 100 public companies.
Public companies are not as plentiful as they once were, said Nikhil Varaiya, a professor of finance at San Diego State University, noting that nationally in the last 20 years, the number of them has decreased by one half.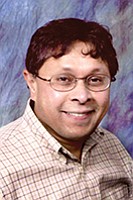 Despite a decreasing population and all the headaches, corporate leaders see advantages to being public. Notably, it lets a company raise capital, and lets founders get back their investment. Being public improves a firm's visibility, Varaiya said; it makes tasks such as recruiting talent, taking on debt and acquiring other companies easier. Credibility is one asset that can come with public ownership, said Scott McClendon, a former CEO and board member of public companies in San Diego and Silicon Valley.
The downside? Public companies don't get to lock the door. At any time, a company can find unwelcome visitors in the form of short sellers betting on a company's fall or activist investors arriving with plans for how things should be — or more precisely how they need to be.
Prev Next