ECONOMY: TROUBLES INCLUDE ACTIVIST INVESTORS, SHORT SELLERS
Being Public Can Put Cos. in Tough Spotlight
Sunday, July 1, 2018
San Diego — Slings, arrows and outrageous fortune. If your stock trades on the public market, you can expect activist investors, short sellers and maybe even enough woe to send a Shakespearean hero into a blue funk.
Ask Kratos Defense & Security Solutions Inc. A New York firm Spruce Point Capital Management issued a highly critical review of Kratos on March 16, sending its stock down 11 percent. Kratos issued a strongly worded reply the next trading day but it took more than a week for its share price to recover. Kratos isn't alone. In June, activist investors told Sempra Energy to shake up its board and simplify its business model in order to increase value. Earlier this year, Qualcomm Inc. fought off Broadcom Ltd.'s hostile takeover, with both sides making replacement public appeals to shareholders.
Paul Jacobs, recently departed from the Qualcomm board, suggested taking the company private. With that, Jacobs seems to sum up a sentiment among many business people: being private may be better than being public.
These three are not the only San Diego businesses to take on outside forces. They just didn't have the chance to engage them discreetly. Circumstances forced them into the spotlight.
The Pros and Cons of Being Public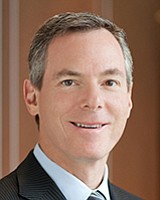 San Diego has two public companies — Qualcomm and Sempra — with enough revenue to be on the Fortune 500 list. It has more than 100 public companies.
Public companies are not as plentiful as they once were, said Nikhil Varaiya, a professor of finance at San Diego State University, noting that nationally in the last 20 years, the number of them has decreased by one half.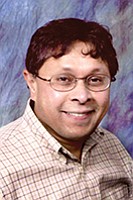 Despite a decreasing population and all the headaches, corporate leaders see advantages to being public. Notably, it lets a company raise capital, and lets founders get back their investment. Being public improves a firm's visibility, Varaiya said; it makes tasks such as recruiting talent, taking on debt and acquiring other companies easier. Credibility is one asset that can come with public ownership, said Scott McClendon, a former CEO and board member of public companies in San Diego and Silicon Valley.
The downside? Public companies don't get to lock the door. At any time, a company can find unwelcome visitors in the form of short sellers betting on a company's fall or activist investors arriving with plans for how things should be — or more precisely how they need to be.
CEOs and boards have a range of possible responses. They can ignore their critics, acquiesce, fight back or try to find common ground.
Short Selling
Spruce Point Capital's strategies, which the New York company lays out on its homepage, include short selling, a technique to make money from stocks when their value falls. The firm finds plenty to criticize as it looks over Wall Street. Recent reports posted to the Spruce Point website say the CEO of one Arizona company has a "history of failure" while a second company from Texas has a history of "shady acquisitions" and a bankruptcy in its past.
Spruce Point showered Kratos with all manner of criticism on March 16, hitting its accounting, its people and its business model. The firm said it expected Kratos shares to slide 40 percent to 70 percent, to a range of $3.15 to $6.30. (Kratos' 52-week range has been $8.90 to $13.93; shares closed June 26 at $11.47.)
Kratos shot back with a statement of its own March 19, saying Spruce Point's broadside contained "misleading assertions related to Kratos and its leadership." Calling the report "factually incorrect," Kratos launched into a 700-word defense of itself which concluded that readers should consult the "nine reputable independent analysts" that follow the company.
There is "very little upside" to argue with a short seller, said Ken Herbert, an analyst with Canaccord Genuity who covers Kratos.
The better strategy, Herbert said, is to "execute and put up good numbers." A second analyst, Michael Ciarmoli of SunTrust Robinson Humphrey, said he's holding on to a $12 price target for Kratos. He declined to talk about the Spruce Point report, saying he would not address any topic not in his published research. Both analysts' employers provide investment banking for Kratos. A third business, Noble Capital Markets, labeled Spruce Point's analysis an "unjustified short attack."
Kratos is not alone; BofI Holding Inc. (Nasdaq: BOFI) has had similar troubles. After shares of its stock fell more than 10 percent in April 2016, the bank holding company publicly decried "anonymous short seller hit pieces designed to manipulate the market" as well as a lawsuit incorporating "the anonymous blog posts of admitted short sellers."
Activist Investors
Activist investors are another outside force that public companies must contend with. McClendon, the former CEO, observed that "activists seem to be emboldened" these days.
Several San Diego companies have faced activist challenges. Sempra Energy (NYSE: SRE) is the latest among them.
Between them, Elliott Management and Bluescape Resources Group have accumulated 4.9 percent of Sempra. At June 16 stock prices, such a stake would be worth approximately $1.5 billion.
On a recent Monday, Elliott, Bluescape and their publicists announced they had come up with a plan for Sempra that includes six new board members. They called on Sempra to do a top-to-bottom review of the company with an eye toward creating value. Their initial proposal is that Sempra sell some of its businesses and spin off its liquefied natural gas business to shareholders. Details were available for all to see at the web address SustainableSempra.com.
Activist investors typically look for return over a period as long as five years. "They aren't making overnight money on these things," said SDSU's Varaiya. The ability to grow a $10 per share investment to $18 per share over two or three years is a pretty good return, Varaiya said, citing a simplified and hypothetical example.
What does a CEO do when faced with an activist investor? Varaiya was philosophical.
First, he said, the CEO has to step back and ask whether the analysis is warranted. Often the activists have done their homework, and they spell out their findings in a position paper.
Then, CEOs can ask themselves whether they can defend the company's investments. Perhaps there is a money-losing subsidiary that management should consider getting rid of.
The Sempra story is still playing itself out. As of June 26 it looked as though the corporation was trying to find some middle ground. Citing unnamed sources, Bloomberg reported that Sempra, Elliott and Bluescape representatives met in Washington on June 25 to discuss how many board seats the activists might get, and how else the parties might settle their differences. Sempra was to lay out its plans June 28 as this issue was going to press.
Choosing Your Battles
During the past few years, Qualcomm (Nasdaq: QCOM) has had its hands full with outsiders. It found common ground with one critic and fought off a hostile takeover.
In July 2015, the business seated two board members nominated by New York hedge fund Jana Partners, a large investor that offered an extended critique of the company three months earlier. It also announced plans to lay off 4,500 employees. Qualcomm was not as profitable as it had been, and Jana felt the company was undervalued.
2015 was also the year that Qualcomm took a fresh look at splitting it chip making unit from its intellectual property unit — another move to create value. After study, Qualcomm decided against the split, arguing the two units had a symbiotic relationship.
Then in November, Broadcom Ltd. said it wanted to buy the company. CEO Hock Tan offered $70 per share, a 28 percent premium on Qualcomm's share price. Qualcomm's Jacobs said the offer undervalued the company. Broadcom (Nasdaq: AVGO) eventually changed the terms of its offer and dove into a proxy fight, nominating its own slate of board members.
The verbal war and the flurry of press releases continued. At one point, Broadcom dismissed Qualcomm's actions as "engagement theater." Negotiations got very public; toward the end, Broadcom decreased the number of director nominees.
Finally, the federal government killed the deal on March 12, saying it had national security concerns about the takeover. Broadcom was technically based in Singapore, though it pledged to reincorporate in the United States and has since moved to San Jose.
But before the shouting stopped, Qualcomm had committed to change — specifically, to cutting $1 billion of expenses. CEO Steve Mollenkopf pledged to drive Qualcomm's share price to $100. Since then the company has let go of 1,500 people and announced plans to lay off an additional 300. Qualcomm stock closed at $56.45 on June 26. Over 52 weeks, shares have ranged from $48.56 to $69.28.
Private Ownership
While many companies cling to their spots in public markets, private ownership seems to be fashionable. The headline of a recent Fortune magazine article, "Take This Market and Shove It," may accurately reflect the spirit of the times. Stacy Rasgon, an analyst at Bernstein Research, said there is "no black and white answer" to the choice of being public or private. He noted, however, that Dell has gone private and Uber has no problem raising cash while remaining private.
In the end, being a private business is not so easy, either. The people with the money — the venture capitalists and lenders — ultimately call the shots. Bankers recently foreclosed on loans to Green Flash Brewing Co. and sold the assets. When you get right down to it, the experience of reporting to bankers and VCs is not too far removed from the public markets.