Former PayPal Exec Tapped to Run Elevate Credit's San Diego-Based Analytics Center
Monday, January 29, 2018
Elevate Credit Inc., a Texas-based online lender that uses a proprietary risk analytics platform to underwrite loans to nonprime borrowers, has hired consumer credit industry veteran Brian Biglin to run its San Diego analytics center.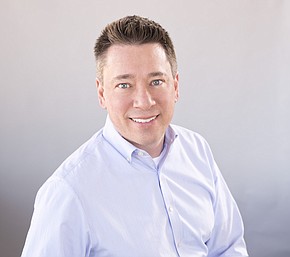 More than 35 data scientists work at the center, called Elevate Labs. In addition to Elevate Labs' San Diego site, the center's headquarters, Elevate Credit research and development also takes place at two offices in Texas and one in the United Kingdom.
The San Diego-based Elevate Labs team recently relocated from an office in Solana Beach to a larger space in the Del Mar Heights/Carmel Valley area.
Biglin, who joined Elevate Credit as its chief credit officer, says the company plans to double its headcount in San Diego this year. The San Diego region is known for its analytics talent; the establishment of credit analytics company HNC Software, which was founded by a UC San Diego professor, went public in 1995 and was acquired by FICO in 2002, has spurred a number of successful spin-offs.
Biglin, who was most recently head of the Los Angeles-based Pacific Credit Group, said that Elevate's investment of $40 million annually toward advanced analytics, data science and the technology that underpins it, was among the factors that attracted him to the firm.
"When I looked around the industry at who the leaders are and whose making big investments in the space and who is thinking creatively around credit, there's only a handful," he said. "I viewed (Elevate) as making the investments required and really having a vision for the future."
Prior to his role as CEO of Pacific Credit, a startup in Los Angeles, Biglin worked at Intuit and at LoanDepot, where he built a new consumer lending platform. Before that he spent about six years with PayPal, which acquired Bill Me Later, of which Biglin was chief credit officer, in 2008. As chief credit officer at PayPal he helped grow its portfolio from $400 million to $6 billion.
Prior to PayPal, he held risk and business intelligence roles at Hitachi Consulting, Microsoft Corp. and Exterra Credit Recovery. He began his career as a credit risk manager at Household Credit Services.
Biglin, who lives in San Clemente, graduated from Brigham Young University with a degree in finance.
Reach reporter Sarah de Crescenzo at sarahd@sdbj.com.