North Park Apartments Sold for $32.3M
Wednesday, January 24, 2018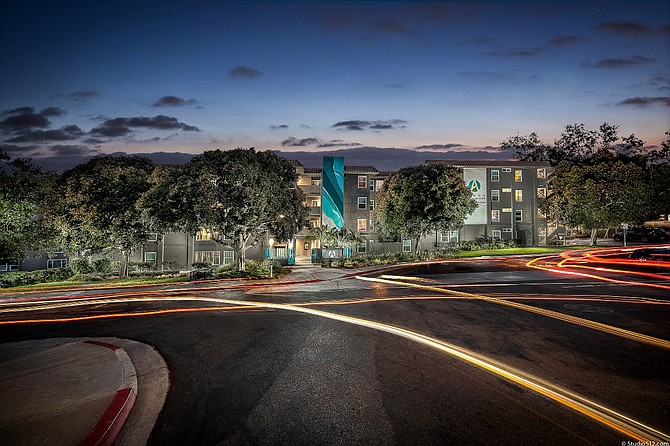 A North Park apartment complex – the Asana at North Park Apartments - has been sold for $32.3 million.
The recently renovated two-building complex at 3710-3810 Wabash Ave., has 132 apartments in a total of 97,680 square feet.
They include 93 one-bedroom, one-bathroom apartments; six one-bedroom, 1.5-bathroom apartments; and 32 two-bedroom, two-bathroom apartments.
The apartments range in size from 650 square feet to 825 square feet.
The buyer was Real Asymmetry and Constellation Realty Management. The sellers were Alex. Brown Realty Inc., Arc Capital Partners, LLC, and New Standard Equities.
Darcy Miramontes and Kip Malo of JLL Capital Markets represented the sellers.
JLL's finance team led by Zane Sweet secured financing.
The buyer was not represented by a broker.
"Asana at North Park was a great acquisition of a one-of-a-kind community in North Park," Miramontes said. "Large projects do not often come to market in North Park, making Asana a rare investment opportunity."