New Retirement Community On Tap For Scripps Ranch
Wednesday, January 24, 2018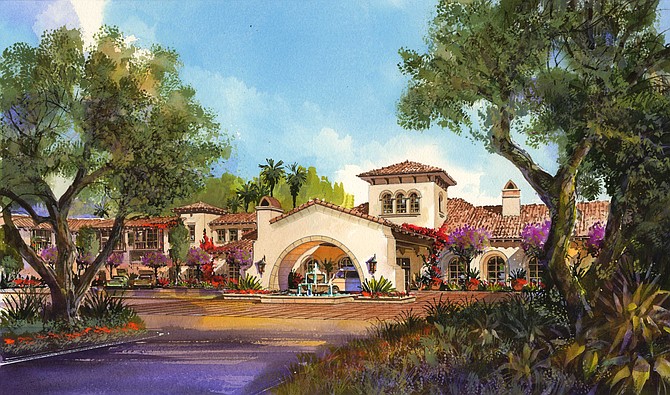 Construction is slated to start within the next few weeks on a Scripps Ranch retirement community that will include stand-alone homes, apartments, assisted living units and nursing home beds.
Designed by KTGY Architects of Irving, The Glen at Scripps Ranch is being built by W.E. O'Neil Construction at 10718 Pomerado Road on a 53-acre site next to the campus of Alliant International University.
Officials with The Glen declined to say how much the project cost to build.
The community will include four detached homes, 58 duplexes, 338 apartments, 58 assisted living units and 52 skilled nursing beds.
Continuing Life based in Carlsbad will provide business and advisory services.
Amenities will include a clubhouse with a variety of dining options from sit-down dining to a deli counter.
Other amenities will include a library, game rooms, and indoor swimming pools, sauna, Jacuzzi, fitness center and spa, an auditorium for live performances, a movie theater, a technology and business center, an arts and crafts studio, a golf course, a dog park and tennis and pickle ball courts.
A grand opening when people can start moving in is planned for the end of 2019.
"Retirement communities provide a great place to live, but people today want much more," Marketing Director Rick Aschenbrenner said. "A mix of the right amenities and services, including nursing, is essential. Equally important is the opportunity for older adults to live in a community that fulfills social needs such as friendship, belonging and engagement."