BANKING: FIRST S.D. BANK OPENING SINCE VIBRA IN 2008
Bank Meets Funding Requirement, Sets Jan. 22 Opening
Tuesday, January 16, 2018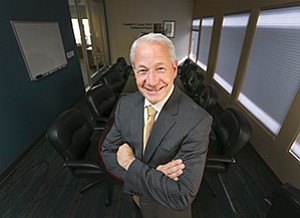 Endeavor Bank's Path to Approval
August 2016: Submits applications to the Federal Deposit Insurance Corp. and the California Department of Business Oversight for federal deposit insurance and a state charter, respectively.
March 2017: California Department of Business Oversight approves Endeavor Bank's application.
June 2017: Names of the proposed bank's CEO and president — Dan Yates and Steven Sefton — are revealed.
October 2017: The FDIC gives deposit insurance approval, subject to conditions including the raising of $25 million in initial capital.
January 2018: Endeavor Bank raises $26.5 million. Sets opening date for Jan. 22.
San Diego — The first new San Diego-based bank in a decade has raised $26...