Carlsbad Industrial Building Fetches $3.3M
Wednesday, January 10, 2018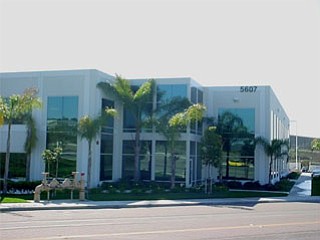 A Carlsbad industrial building has been sold for $3.3 million.
The buyer of the 16,532 square-foot building at 5607 Palmer Way was Zuest Industrial Building of Carlsbad. The seller was Eagle Carlsbad Office, LLC.
Rusty Williams and Chris Roth of Lee & Associates represented the buyer and the seller.
The building is leased to USAopoly and includes about 11,500 square feet of office space and about 5,000 square feet of warehouse space.
The property is on nearly an acre of land near the Carlsbad Research Business Park.