San Diego Firm Completes Inland Empire Project
Monday, February 26, 2018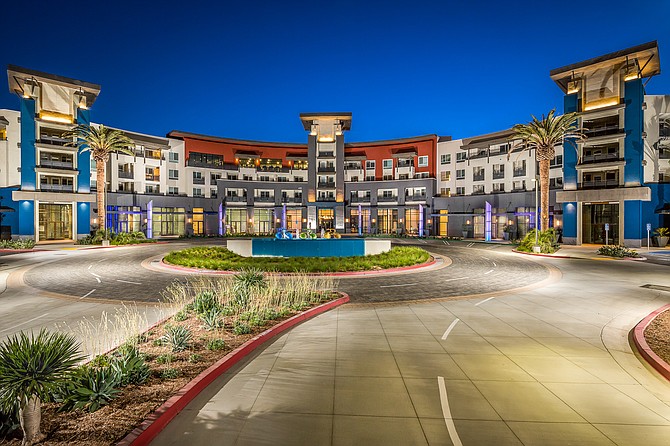 San Diego-based Wermers Properties in a joint venture with Watermarke Properties of Corona has begun the final phase of leasing apartments in a Corona mixed-use project.
The Metro mixed use development off Highway 91 has 286 apartments and more than 70,000 square feet of commercial space.
The project is the first large-scale, luxury, transit-oriented development of its kind in the Inland Empire, according to Wermers.
The complex is within walking distance to the MetroLink.
Completion of The Metro marks the final stage in the development of a series of multi-family projects by Wermers Properties.
The others are the 404-apartment Artisan which opened in 2013 and the 178-apartment One 11 which opened in 2016.
The commercial portion of The Metro will be opening throughout 2018.
"The Inland Empire gets a significant commercial and residential enhancement with the completion of The Metro," said Branden Wermers of Wermers Properties. "Residents will not only be able to enjoy premium living in an accessible location equipped with state-of-the-art facilities and amenities, but they will have at their doorstep an array of retail and restaurant options."